Hormone research women + 1 hour consultation
---
Hormone research women + 1 hour consultation
Description:
Waarom het hormoon onderzoek voor vrouwen?
De speekseltest hormonen, gericht op vrouwelijke hormonen, geeft inzicht in de hormonen cortisol, DHEA, oestradiol, oestriol, progesteron en testosteron en toont de verhouding tussen deze hormonen. De juiste hormoonbalans is erg belangrijk: bij een disbalans of als de hormoonproductie achteruit gaat kan dit zich uiten in klachten als depressies, gewichtsproblemen, hoofdpijn en migraine, stemmingswisselingen en slaapstoornissen. Met de speekseltest hormonen vrouw kom je snel te weten of je hormonen uit balans zijn.
Female hormones out of balance
Hormones are substances that play an important role in controlling various functions in the body. Through the release of hormones, organs and tissues are stimulated to work faster or, on the contrary, are slowed down. A good hormone balance helps processes such as growth, digestion and metabolism, but also emotions, tension and stress, to run smoothly. When your production of a hormone is too high or too low, it is said that your hormones are out of balance. This is also called a hormonal imbalance. Hormonal imbalance can be caused by the wrong diet, stress, a shortage of vitamins and minerals or obesity.
How does a female hormone self-test work?
This saliva test is a hormone self-test that you can easily take at home. After ordering, you will receive the test at home in a letterbox package. You only have to take a sample with the help of the instruction and send it through the enclosed return envelope. Next, your sample will be examined in a certified laboratory for a reliable result. Afterwards, you will receive a report with the results, which our therapists will discuss with you and give you advice.
Wanneer een cyclus aanwezig is: tussen de 19e en 21e cyclusdag.
Wanneer een cyclus ontbreekt: iedere dag mogelijk
What can you do with the results of a saliva test hormones woman?
You will receive a full report of the results within 14 working days of taking your Hormone Self-Test. This report contains additional explanations about hormones, your results and personal recommendations to bring or keep your hormones in balance. For solving a hormonal imbalance you can think of personalised advice in the field of nutrition, exercise, sleep and relaxation, which we will discuss with you.
useful tips
Great conversation, finally felt heard and understood. Useful tips! I immediately scheduled a follow-up appointment.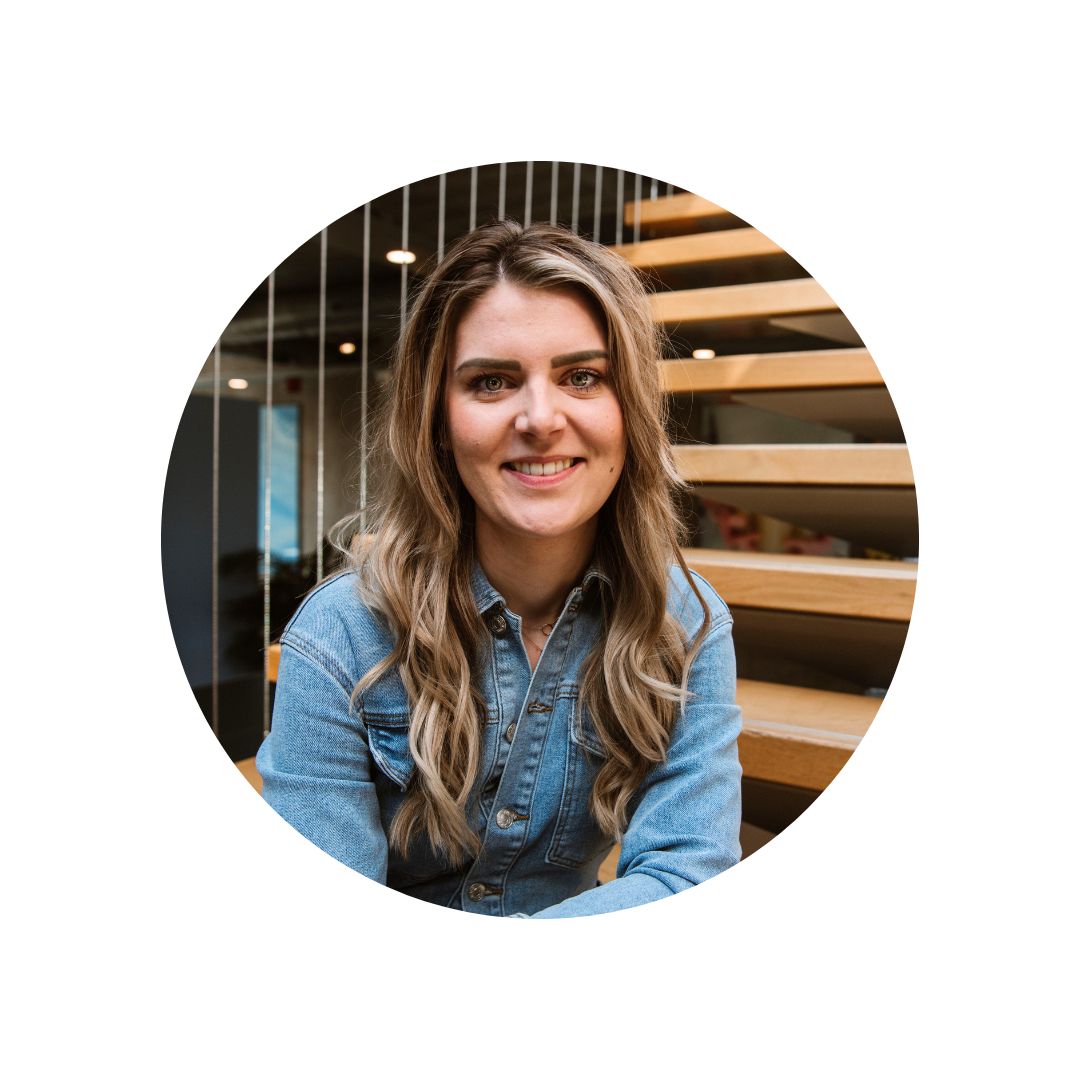 Supplements advice needed?
Joyce is Orthomoleculaire Therapeut en in opleiding tot Orthomoleculaire Epigenetisch Therapeut. Haar passie voor het vak is een aantal jaren geleden ontstaan nadat ze zelf gezondheidsklachten kreeg. In die periode kwam ze erachter dat alles in het lichaam met elkaar in verbinding staat, en dat lifestyle hier veel invloed op heeft. Ze helpt mensen met veel liefde om de verbinding met zichzelf terug te vinden. Bij Joyce kun je terecht voor:
- Supplements advice both by phone and email
- Advice and purchase of the supplements at our office
Frequently Asked Questions

Where do you deliver?

We deliver to the Netherlands, Belgium, Germany and France. Would you like to order something and have it delivered in another country? Please contact us for the possibilities!  

When will my order be shipped?

For orders placed before noon, we try to process and dispatch them on the same day. Delivery will therefore usually be 1-2 working days later. Do you place an order during the weekend? Then we will process it the next working day.

We ship with DHL and upon dispatch you will receive a track and trace code, so you can follow your package.

If you are not at home, the parcel will be offered again. It will then be delivered to a pick-up location.

What are the shipping costs?

Within the Netherlands we have 2 different shipping costs:

€4,95 for a parcel €2,95 for things that fit through the letterbox, such as books. FREE shipping for orders over €75.

Are you ordering a book and something else from the store? Then it will be sent together as a parcel.

Outside the Netherlands, you pay the shipping costs relevant to that can.

Can I return my order?

Return conditions
You have the right to revoke the contract within a period of 14 days without giving reasons. The revocation period expires 14 days after the day you take physical possession of the good.   

Return notification
Report your return via info@charlottelabee.com to revoke the agreement.
Authenticity Policy

Reviews

Charlotte Labee thinks it's important that you know where our reviews come from. Anyone who visits our shop can leave a review. Customers who have purchased a product receive a verified buyer badge. This ensures the authenticity of the reviews. 

Both positive and negative reviews are posted on our website. Therefore, checking the reviews is done as soon as possible. In doing so, only reviews with policy violations such as spam or inappropriate content are not posted. In addition, no paid reviews are posted on the website. 

Products

All of Charlotte Labee's products are developed in the Netherlands.