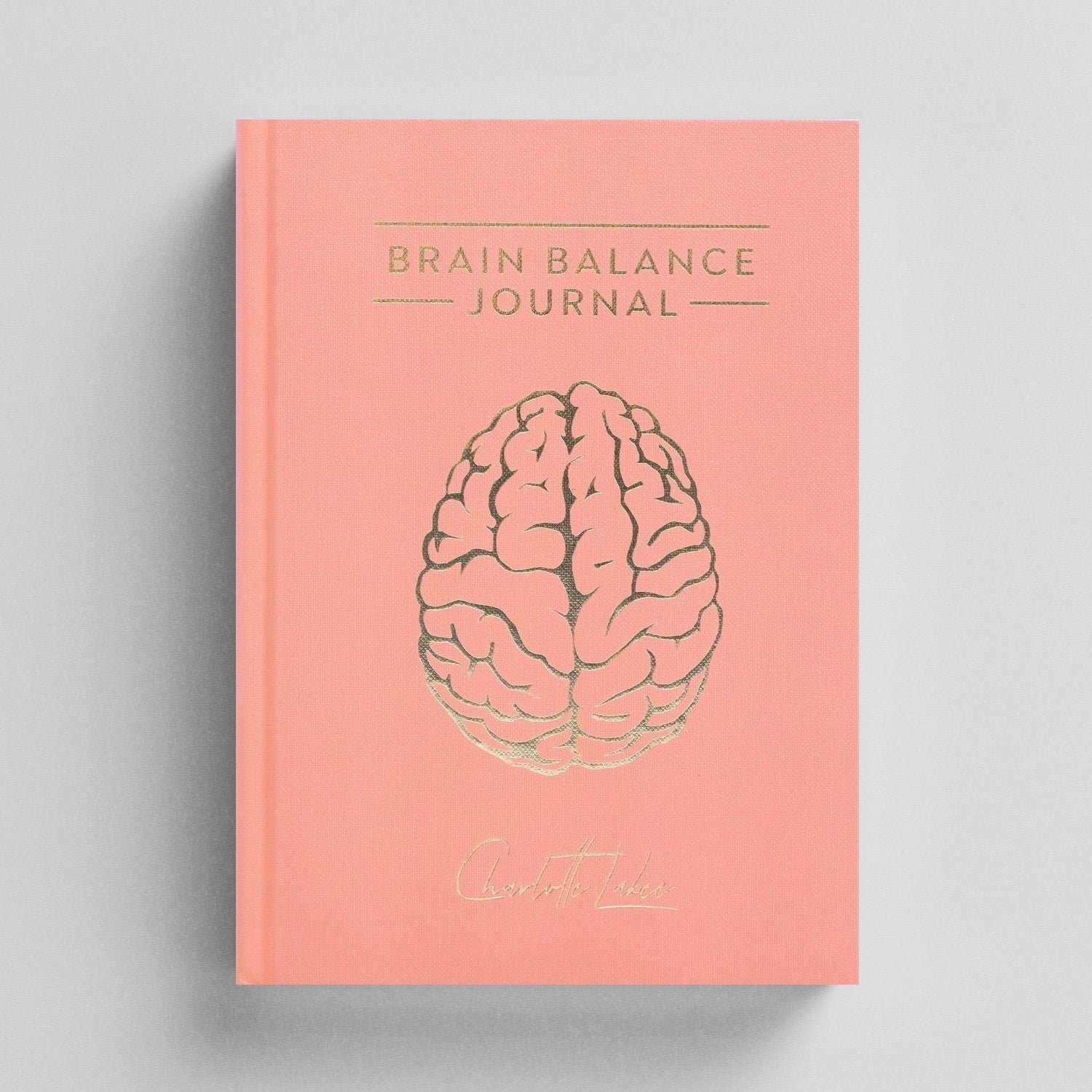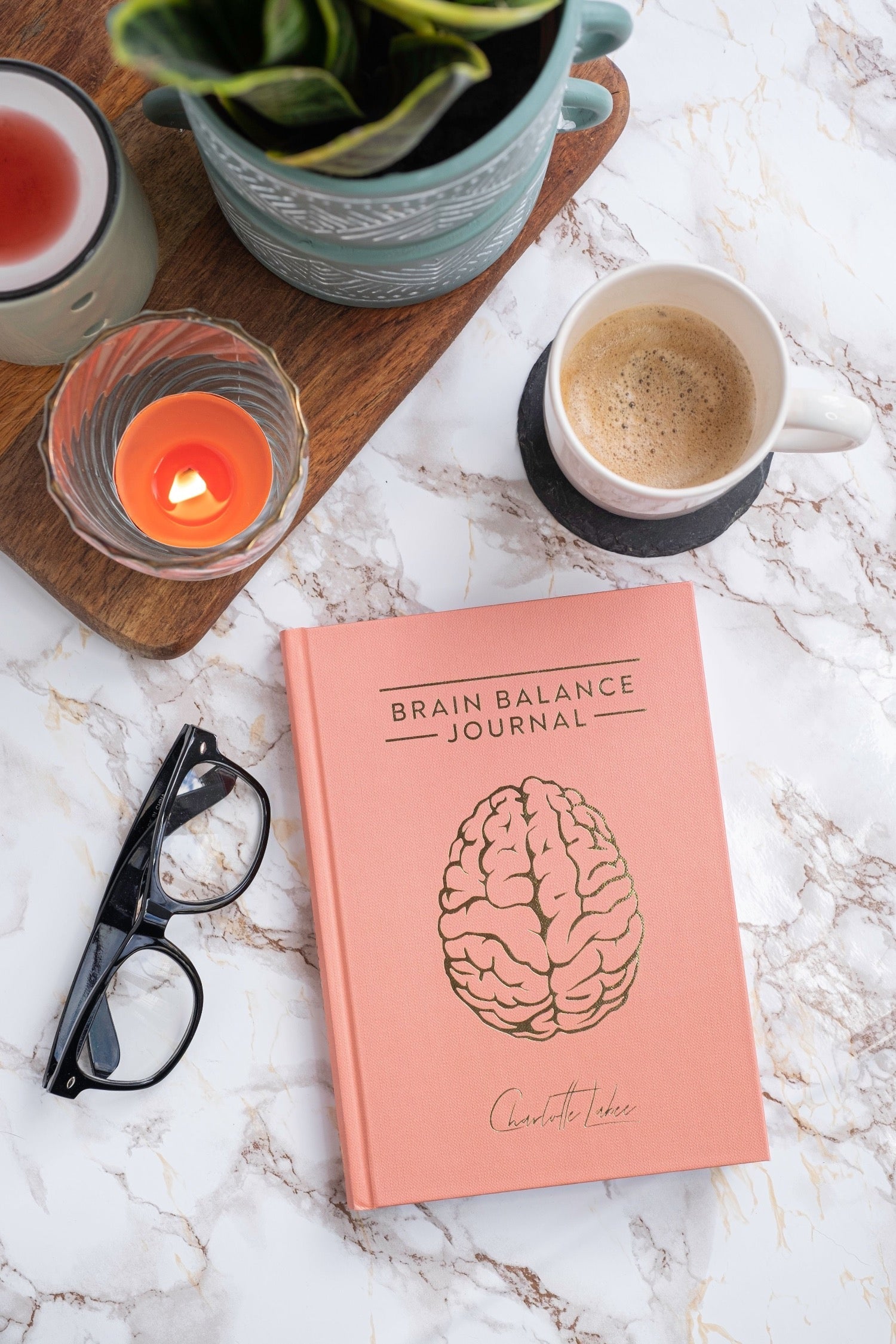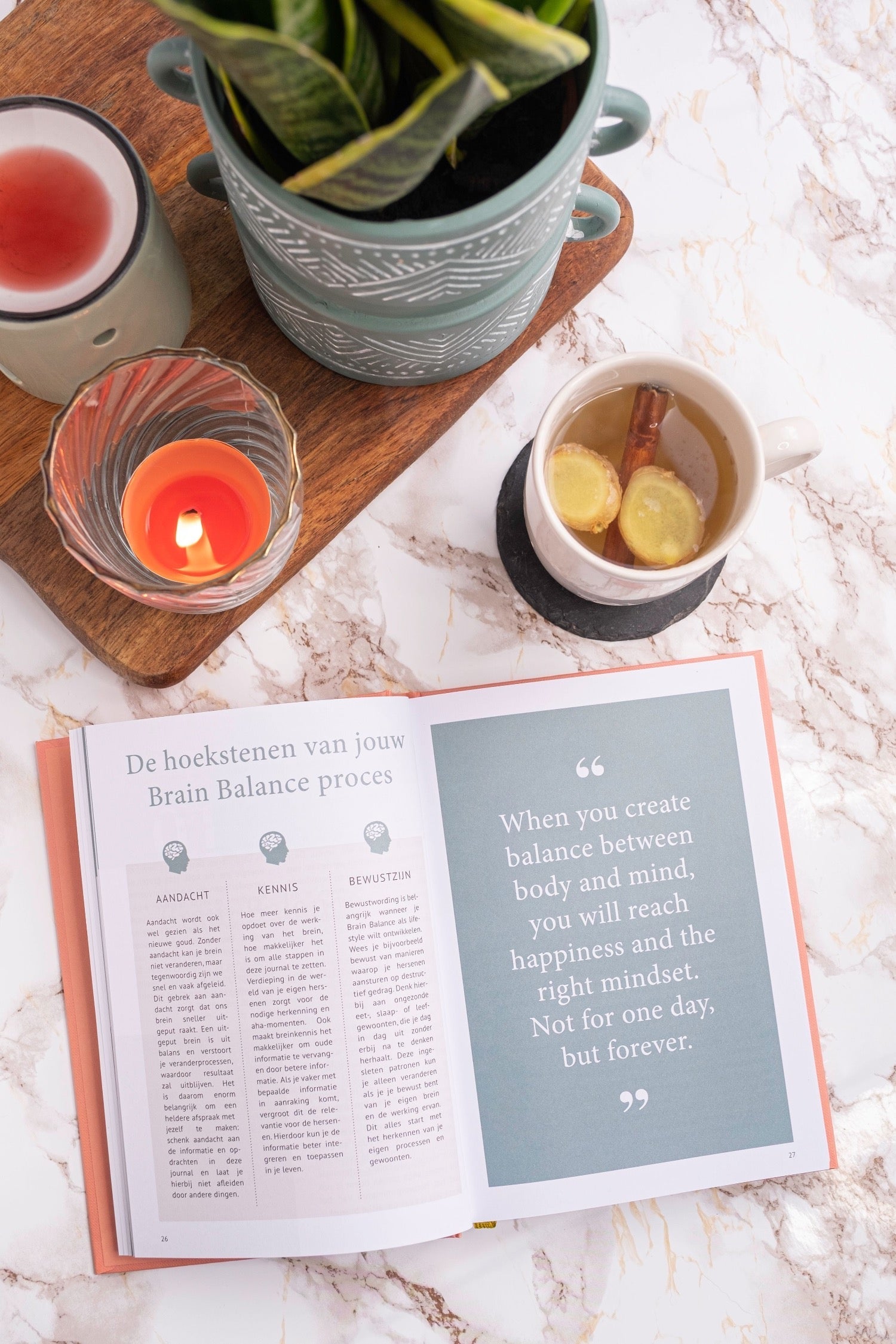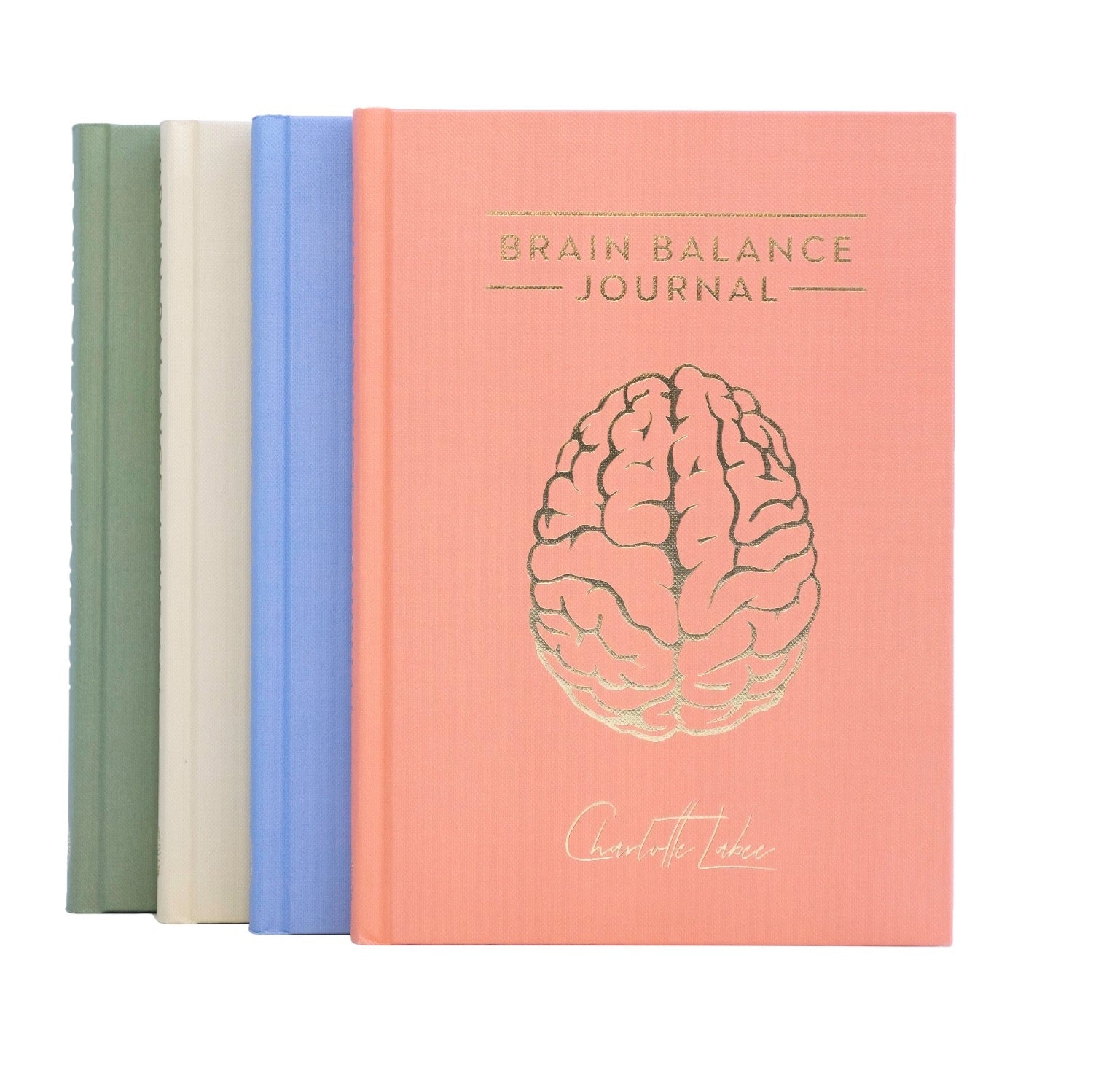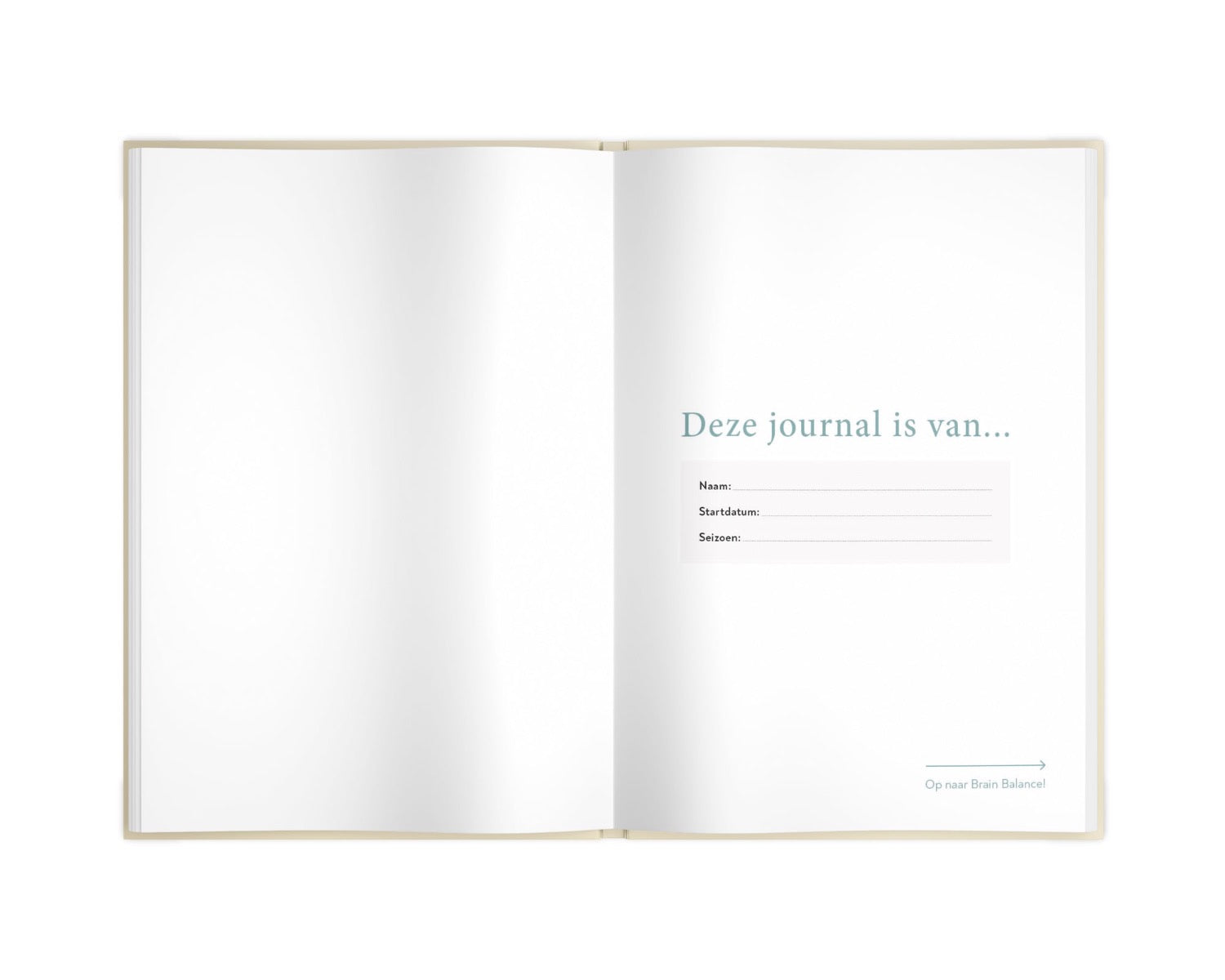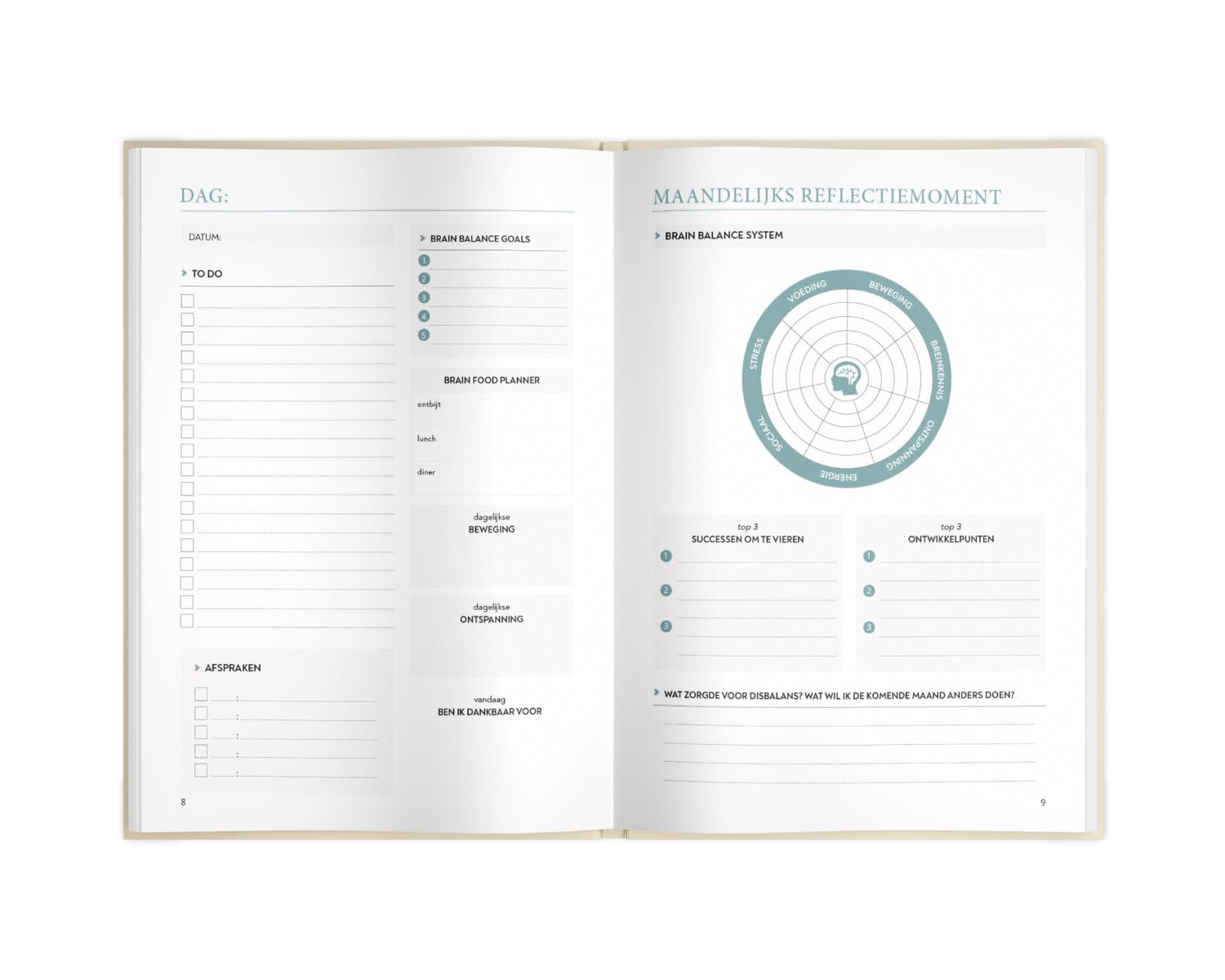 Brain Balance Journal - Light Orange
---
Pickup is available at Brain Balance office, usually ready within 1 hour
Gratis verzending binnen NL bij orders van meer dan €40,-
Brain Balance Journal - Light Orange
Description:
Bekijk hier het inkijkexemplaar.
Why a journal?
Do you find it so difficult to change ingrained habits? Then you are certainly not alone. The human brain prefers learned patterns and this often makes them difficult to break.
Yet this is possible for everyone. What you need is the right knowledge of the brain. And, in particular, of a principle called 'self-directed neuroplasticity'.
This principle means that you yourself can stimulate your brain to develop and change. To learn skills that you have not yet mastered. To change negative habits into positive ones. And to take big steps towards living the life of your dreams. From now on, this Brain Balance journal will make it easier for you to start working on your Brain Balance processes every day.
Take daily steps toward your goals
The Brain Balance journal comes in 4 unique seasonal variations, each in a distinct color: spring (off-white), summer (pink), fall (moss green) and winter (ice blue). Year-long journaling is also possible. The entire series can be ordered at a nice discount all at once in the Brain Balance journal box.
Each journal contains daily, weekly and monthly pages, so you can work with them daily. Brain tip: set aside 15 minutes every day to journal, to get inspired and to invest in yourself and your own brain. It doesn't get any easier or more fun than this.
Whether you want to deal with stress and anxiety better, develop your mindset, focus and lifestyle or take big steps towards achieving your personal dreams; everything starts with changing your brain. This journal is the ideal tool for this.
For whom is this Brain Balance Journal intended?
This unique Brain Balance journal is for you if you:
Eager to change
Have little energy
Experiencing stress on a regular basis
Want to eat and live healthier
Want to take faster steps towards your goals and dreams
Want to develop more knowledge about your brain
Want to work with this knowledge every day
Want to learn how to deal with change preventively
Just being super interested in your own brain 
Main title
Brain Balance Journal
Subtitle
Light orange (summer)
Author
Charlotte Labee
Language
Dutch
Appearance
Hardcover
Fine journal, gives tools to break habits
Valuable information and journal in 1
Wow what a lovely journal; and lots of information and practical daily things to write down and space for everything you want to put on paper. Very nice this combination.
Beautiful journal
Looks nice, good size and clear.
Very fine journal
I am very happy with this book and cannot live without it any more! When I start the day with this, my day is much more structured and that gives me much more balance.
Clear, takes you by the hand
A very nice journal for daily use.
Definitely a top product if you want to start journalling. The layout helps you to get into the habit.
By writing about the same subjects every day, you get a good insight into the state of your Brain Balance. It then takes you by the hand to improve this step by step.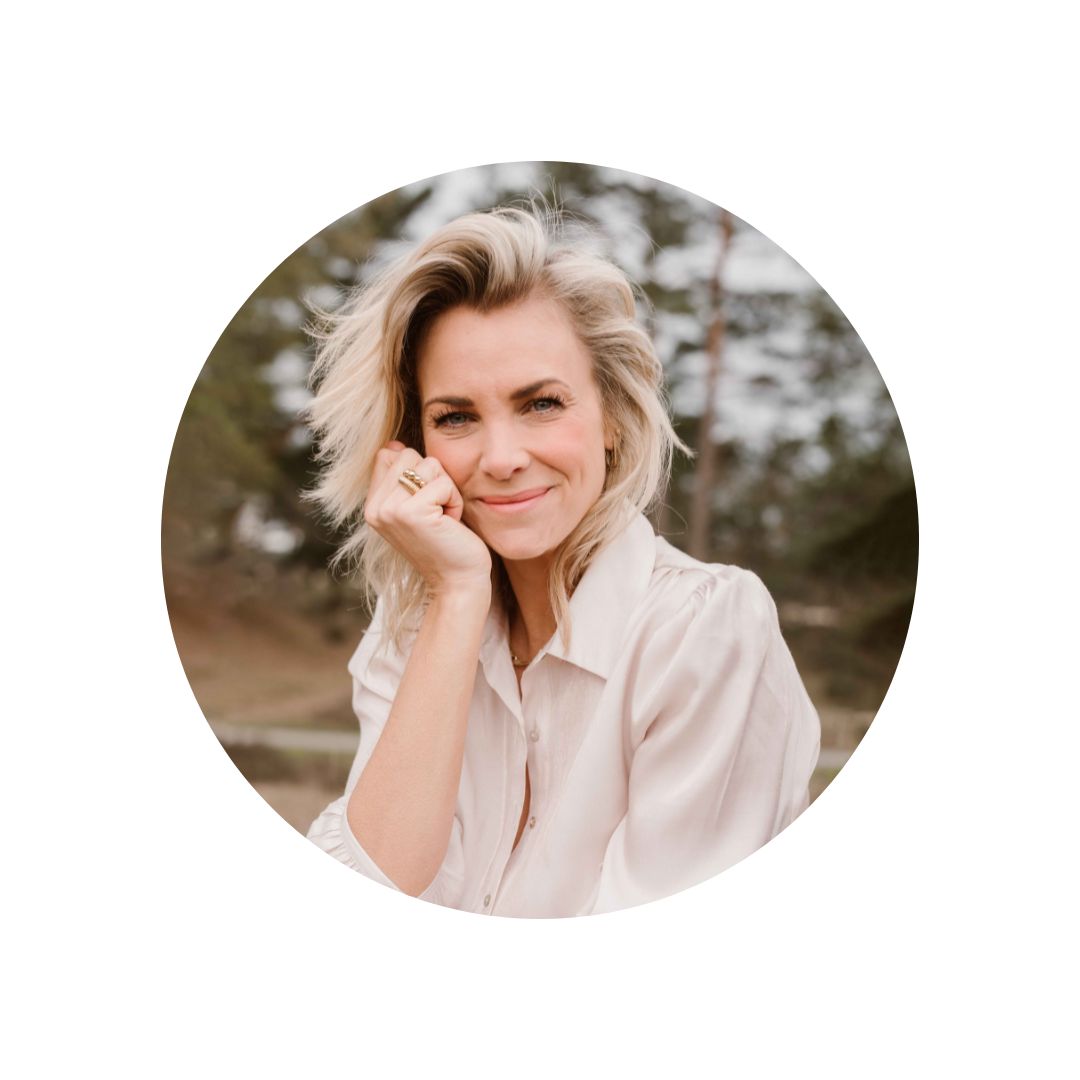 Who is Charlotte Labee?
Charlotte Labee is Brain Balance expert, founder of Brain Balance Institute and Charlotte Labee Supplements, speaker, trainer and author and helps people get in balance. In balance with themselves and their daily existence, allowing them to experience more happiness, health and joy in their lives. She has now completed various trainings including: 'Neural Cause Effects', Mody Mind Reset', EMDR, Hypnosis Therapy, Orthomolecular Therapy to epigenetics and many more. She is also the author and creator of the Brain Balance methodology.
Frequently Asked Questions

Waar leveren jullie?

We leveren in Nederland, België, Duitsland en Frankrijk. Wil jij iets bestellen en laten leveren in een ander land? Neem dan contact met ons op voor de mogelijkheden!  

When will my order be shipped?

Voor orders die voor de middag worden geplaatst proberen wij deze dezelfde dag nog te verwerken en te versturen. Levering zal dus doorgaans 1-2 werkdagen later plaatsvinden. Plaats je een order in het weekend? Dan verwerken we deze de volgende werkdag.

Wij verzenden met PostNL en bij verzending ontvang je van ons een track & trace code, zodat je je pakket kunt volgen.

If you are not at home, the parcel will be offered again. It will then be delivered to a pick-up location.

What are the shipping costs?

Binnen Nederland hanteren we 2 verschillende verzendkosten €4,95 voor een pakketje €2,95 voor producten die door de brievenbus passen, zoals boeken. GRATIS verzending bij bestellingen van meer dan €40,-

In België zijn de verzendkosten €4,95 voor een boek en €6,95 voor een pakketje.

In Europa zijn de verzendkosten €12,95. 

Buiten Europa zijn de verzendkosten €24,95.

Are you ordering a book and something else from the store? Then it will be sent together as a parcel.

Can I return my order?

Return conditions
You have the right to revoke the contract within a period of 14 days without giving reasons. The revocation period expires 14 days after the day you take physical possession of the good.   

Return notification
Report your return via info@charlottelabee.com to revoke the agreement.
Authenticity Policy

Reviews

Charlotte Labee thinks it's important that you know where our reviews come from. Anyone who visits our shop can leave a review. Customers who have purchased a product receive a verified buyer badge. This ensures the authenticity of the reviews. 

Both positive and negative reviews are posted on our website. Therefore, checking the reviews is done as soon as possible. In doing so, only reviews with policy violations such as spam or inappropriate content are not posted. In addition, no paid reviews are posted on the website. 

Products

All of Charlotte Labee's products are developed in the Netherlands.