Description:
More knowledge about your brain
In today's society and fast-changing world, changes happen faster than our brain can keep up with. This causes mental imbalance, resulting in complaints such as burnout and fatigue. More and more Dutch people are suffering from burnout complaints.
Preventing you from ending up in burnout
Burnout is the result of a major imbalance in the brain, from which you do not recover overnight. Therefore, you would rather prevent burnout than cure it, and for this, knowledge of the brain is crucial. Because what exactly happens in the brain during a burnout?
Prevent burnout; everything starts in the brain
The brain determines everything you feel, think and experience. On the one hand, this is in the physical side, such as the production of neurotransmitters and the way brain areas work together. But on the other hand, it is the programming of the brain - the information and learned convictions that are stored in your brain from an early age - that to a large extent shapes your mindset and the lens through which you view the world.
The combination of these and other factors ensures that your brain processes stimuli in a certain way and is therefore more or less susceptible to burnout.
What does this training involve?
• 7 uur durende online training met video's, opdrachten en tools
• Theoretisch begeleid met tekst
• Concrete oefeningen
• Online handboek met slides en informatie
• In totaal 3 maanden toegang tot alle informatie en video's
• Je kunt de training doen op de tijden wanneer het jou uitkomt
• Na 3 maanden zou je met de aandacht en tijd die je in de training investeert, je brein beter kennen en er voor kunnen zorgen om in balans te blijven in uitdagende tijden

Indispensable knowledge
Wow! This training is so enlightening, I now understand my own processes better and have enough tools to get started myself. In my opinion, the knowledge you gain from this training is indispensable, in this world stress applies to everyone.
Great insights, tips and tricks
Thank you for this beautiful burn-out training. I had a burn-out in 2017 and when I started this training, I was already on my way to ending up there again. No matter how much I resisted, I have already had a burn-out and will not end up there again, so I postponed starting the training. How grateful I am that I did start and was able to complete it because of the extra time you offered. Very valuable.
So much new knowledge, refreshed or expanded knowledge, tips and tricks, methods, insights and repetition! I am very happy with it.
What an enlightening insight
The information Charlotte shares she makes very understandable and clear. The amount of information is easy to follow because they are short videos per subject. The assignments are also very nice, and the possibility of deciding for yourself what you print out is also very sustainable. I think it is really something that has been thought through.
The folder, bottle and accompanying letter and notepad are so nice to receive. Attention has been paid to this training.
Highly recommended for those who want to know more about their brain
So many tips in this training
The tips you get in this training are really very valuable. I actually didn't have the idea that I was stressed, but this training has made me much more aware of myself and my stress symptoms. Because of this, I can also consciously work with all the tips Charlotte gives. Very nice!
Super online training
What is nice about this is that you can do the training in your own time. Because of the handy folder that comes with it, you can print out the most important assignments, keep them for yourself and go through them again!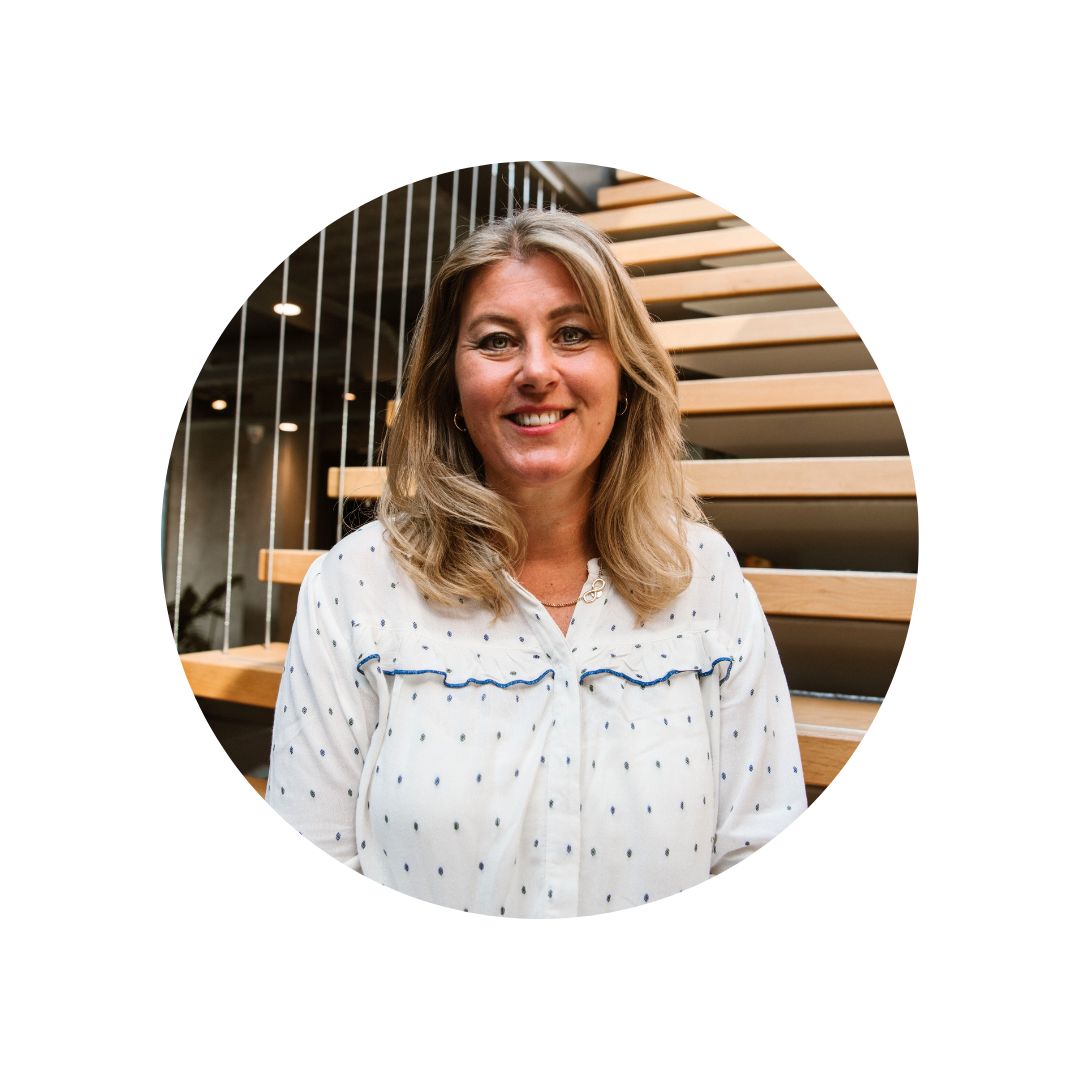 What is the Brain Balance Methodology?
De Brain Balance Methodiek staat voor het structureel veranderen van je brein, waardoor je ook je mindset, gewoontes en gedragspatronen kunt verbeteren. Zo kun je met behulp van de Brain Balance Methode steeds meer het leven van je dromen gaan leven waarbij jij lekker in je vel zit en de prikkels van de huidige maatschappij beter kunt verdragen.
Frequently Asked Questions

Wanneer ontvang ik mijn order?

Na aankoop ontvang je van ons een e-mail met de inlogcodes van het portaal zodat je meteen aan de slag kunt!

Hoe lang kan ik gebruik maken van de cursus?

De cursus blijft na de start 6 maanden toegankelijk.
Authenticity Policy

Reviews

Charlotte Labee thinks it's important that you know where our reviews come from. Anyone who visits our shop can leave a review. Customers who have purchased a product receive a verified buyer badge. This ensures the authenticity of the reviews. 

Both positive and negative reviews are posted on our website. Therefore, checking the reviews is done as soon as possible. In doing so, only reviews with policy violations such as spam or inappropriate content are not posted. In addition, no paid reviews are posted on the website.