---
Pickup is available at Brain Balance office, usually ready within 1 hour
Gratis verzending binnen NL bij orders van meer dan €40,-
Gratis pillendoosje bij besteding vanaf €150,- aan supplementen (zelf het pillendoosje toevoegen aan het winkelmandje, niet in combinatie met andere kortingen)
Description:
Contents: 60 vegetarian (HPMC) capsules
Why Multi Mom?
Balanced blend of carefully chosen ingredients
Vegetarian capsules in BPA-free glass packaging
Folic acid per capsule 200% of the RDA
Iron per capsule 32% of RDA
Vitamin D in its highest bioavailable form 
Balanced formula especially for mums
As a mother, you want to give yourself and your child the best possible nutrients before, during and after pregnancy. During this period, you have a higher need for a number of these substances. A healthy diet is therefore extra important, but in practice this is not always feasible. This special multivitamin for mothers can therefore be a good addition to your diet.
Multi mama has a unique formula with vitamins and minerals that you and your baby need. Because you also want to leave the new generation a healthy, clean and animal-friendly world, this supplement contains 100% vegetarian capsules and packaging made from BPA-free glass instead of plastic.
What vitamins and minerals does Multi mama contain?
Multi mama biedt jou als moeder een formule die speciaal is gericht op de periode voor, tijdens en na je zwangerschap (bijvoorbeeld bij borstvoeding). Elke capsule bevat maar liefst 200% van de ADH van foliumzuur en de actieve form folaat, een belangrijk ingrediënt dat bijdraagt aan de groei van het ongeboren kind tijdens de zwangerschap. Ook aanwezig is het mineraal ijzer, dat de aanmaak van cellen en weefsels ondersteunt.
Vitamin C promotes iron absorption, helps the immune system and supports fatigue reduction. B vitamins such as vitamin B1, B2, B3, B5 and B12 activate the natural energy in your body. This supplement also contains pyridoxal-5-phosphate, a co-enzymatic form of vitamin B6 that is directly active in the body and does not need to be converted first.
What other ingredients does Multi Mama contain?
In addition to the above ingredients, Multi mama contains vitamin D in the highest bioavailable forms (D3). Multi mama contains carotenoids such as beta-carotene, lutein and zeaxanthin. In addition, this supplement contains hesperidin, a flavonoid that occurs naturally in citrus fruit.
Ingredients
Magnesium citraat hydraat, Ascorbic acid DC, bioflavonoid complex 60%, Choline Bitartraat, Beta-Carotene Natural, Nicotinamide (Niacinamide), zink citraat, Ferro Fumaraat, vitamine D3-100, Kersen Aroma Concentraat, vitaMK7, pyridoxal-5-fosfaat, Foliumzuur 1=10, koper gluconaat 14%, Mangaan gluconaat, Riboflavine, Calcium Panthotenaat, Thiamine HCL/Vitamine B1, Quatrefolic, vitamine A palm 250.000 IU/g, Chroom picolinaat 12%, Biotine, Methylcobalamine (B12), Natural Nu-flow, Caps Vegetarian HPMC Size 00 Natural
Contains no gluten, crustaceans, eggs, fish, peanuts, soya, milk, nuts, celery, mustard, sesame seed, sulphur dioxide, sulphite, lupin or molluscs. 
Composition per capsule
Vitamine B12 (methylcobalamine)(25,0 ug) - 1000,0% RI
Biotine (100,00 ug) - 200,0% RI
Chroom (15,00 ug) - 37,5% RI
Vitamine A (54,91 ug) - 6,9% RI
Koper (500,00 ug) - 50,0% RI
Foliumzuur (400,00 ug) - 200,0% RI
Vitamine B6 (2,80 mg) - 200,0% RI
Mangaan (0,35 mg) - 17,3% RI
Vitamine B2 (2,80 mg) - 200,0% RI
Niacine (B3) (32,00 mg) - 200,0% RI
Vitamine B1 (18,66 mg) - 1696,1% RI
Vitamine K2 (10,00 ug) - 13,3% RI
Vitamine D (25,00 ug) - 500,0% RI
IJzer (4,50 mg) - 32,1% RI
Pantotheenzuur (B5) (2,58 mg) - 42,9% RI
Choline (2,00 mg) - *
Magnesium citraat (25,00 mg) - 6,7% RI
Zink (6,30 mg) - 62,0% RI
Bètacaroteen (4,00 mg) - *
Quatrefolic (0,93 mg) - *
Luteine (0,40 mg) - *
Zeaxanthin (0,04 mg) - *
Hesperidin (45,00 mg) - *
Vitamine C (120,00 mg) - 150,0% RI
Dosage
1 capsule daily with a meal, unless otherwise recommended. 
Would you like a personal consultation?
Je kunt hier een persoonlijk supplementenadvies aanvragen.
Wanneer kan ik de supplementen innemen?
Bekijk het moment van inname per supplement hier.
Kan ik de supplementen innemen bij zwangerschap en/of het geven van borstvoeding?
Bekijk hier of je de supplementen kan innemen tijdens zwangerschap en/of het geven van borstvoeding.
Heb je nog vragen over dit supplement?
Neem dan contact met ons op via info@charlottelabee.com.
Multi Mum
Fijne multi met een lekkere smaak
Great support!
This multi mama is very nice! I took it the whole pregnancy and felt very fit! The smell is very improved!
Very nice!
I feel very good with the multi mama!
I don't have any foul odor or taste at all. They are very easy to take.
Have now also ordered the omega 3 capsules with it.
Fine support!
I really like the Multi Mama van.
I am not bothered by the smell or other side effects. I really benefit from this daily dose. I supplement with Omega3 and Magnesium, among other things.
Really very satisfied with this label, the quality, purity, choice of materials etc. When in doubt, be curious and experience!
No strange taste, easy to take
Just had my 1st capsule, was afraid of the taste as some wrote. Probably the formula has been adjusted, because it tastes just fine! I'm a difficult person to swallow, but these capsules are easy to do!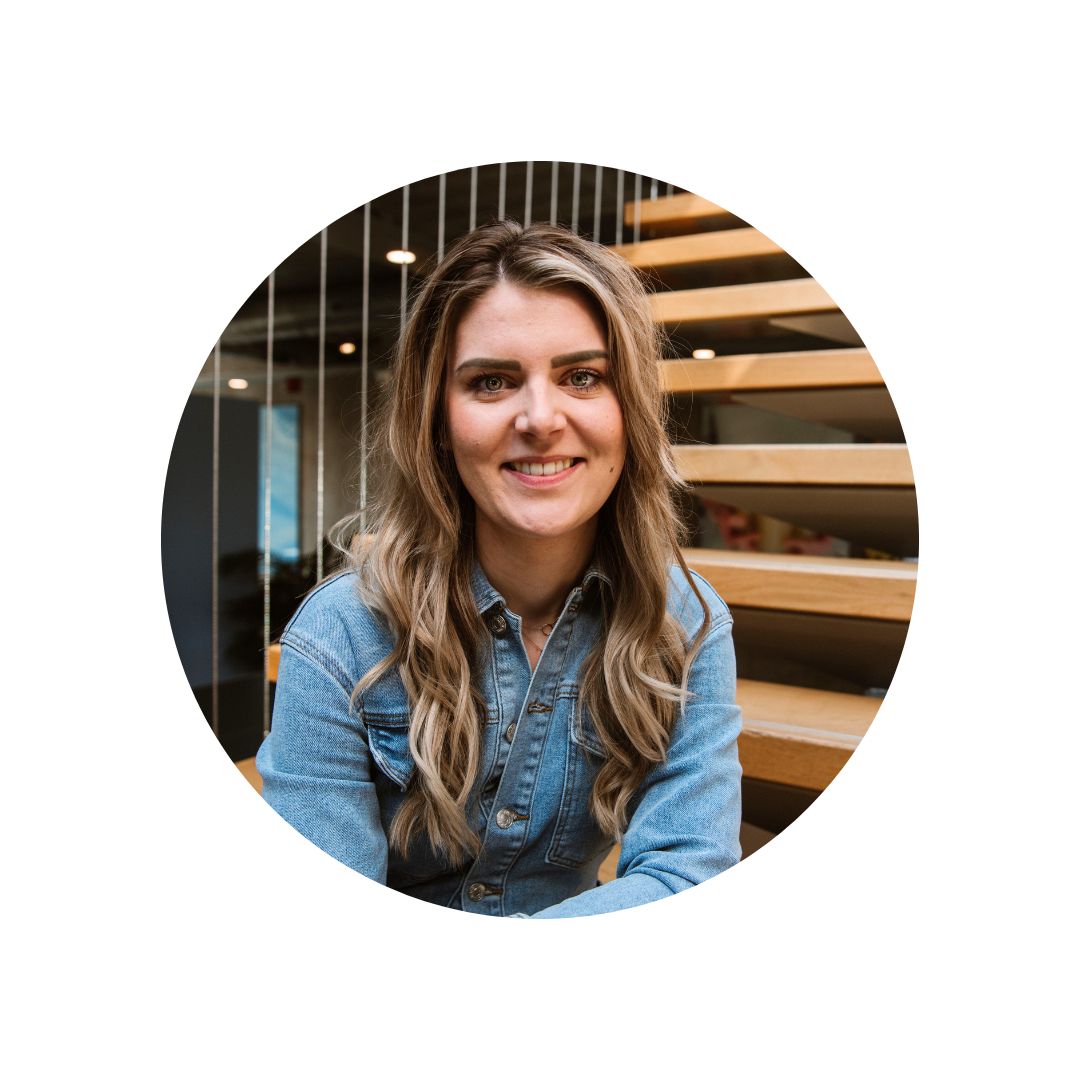 Supplements advice needed?
Joyce is Orthomoleculaire Therapeut en in opleiding tot Orthomoleculaire Epigenetisch Therapeut. Haar passie voor het vak is een aantal jaren geleden ontstaan nadat ze zelf gezondheidsklachten kreeg. In die periode kwam ze erachter dat alles in het lichaam met elkaar in verbinding staat, en dat lifestyle hier veel invloed op heeft. Ze helpt mensen met veel liefde om de verbinding met zichzelf terug te vinden. Bij Joyce kun je terecht voor:
- Supplements advice both by phone and email
- Advice and purchase of the supplements at our office
Frequently Asked Questions

Where do you deliver?

We leveren in Nederland, België, Duitsland en Frankrijk. Wil jij iets bestellen en laten leveren in een ander land? Neem dan contact met ons op voor de mogelijkheden!  

Wanneer wordt mijn order verstuurd?

Voor orders die voor de middag worden geplaatst proberen wij deze dezelfde dag nog te verwerken en te versturen. Levering zal dus doorgaans 1-2 werkdagen later plaatsvinden. Plaats je een order in het weekend? Dan verwerken we deze de volgende werkdag.

Wij verzenden met PostNL en bij verzending ontvang je van ons een track & trace code, zodat je je pakket kunt volgen.

If you are not at home, the parcel will be offered again. It will then be delivered to a pick-up location.

What are the shipping costs?

Binnen Nederland hanteren we 2 verschillende verzendkosten €4,95 voor een pakketje €2,95 voor producten die door de brievenbus passen, zoals boeken. GRATIS verzending bij bestellingen van meer dan €40,-

In België zijn de verzendkosten €4,95 voor een boek en €6,95 voor een pakketje.

In Europa zijn de verzendkosten €12,95. 

Buiten Europa zijn de verzendkosten €24,95.

Are you ordering a book and something else from the store? Then it will be sent together as a parcel.

Can I return my order?

Return conditions
You have the right to revoke the contract within a period of 14 days without giving reasons. The revocation period expires 14 days after the day you take physical possession of the good.   

Return notification
Report your return via info@charlottelabee.com to revoke the agreement.
Authenticity Policy

Reviews

Charlotte Labee thinks it's important that you know where our reviews come from. Anyone who visits our shop can leave a review. Customers who have purchased a product receive a verified buyer badge. This ensures the authenticity of the reviews. 

Both positive and negative reviews are posted on our website. Therefore, checking the reviews is done as soon as possible. In doing so, only reviews with policy violations such as spam or inappropriate content are not posted. In addition, no paid reviews are posted on the website. 

Products

All of Charlotte Labee's products are developed in the Netherlands.

Charlotte Labee is a member of NPN (Nature and Health Products Netherlands). NPN strives to provide consumers with access to nutritional supplements that are safe, effective, responsible, and accompanied by clear information. All this to promote optimal health.