Application Supplement Advice
---
* Let op: wil je twee keer een supplementen advies aanvragen? Maak dan twee aparte bestellingen aan. Je zult dan op beide e-mails een intake formulier ontvangen. 
Application Supplement Advice
Description:
Er zijn zoveel verschillende supplementen, maar welke supplementen zijn nu goed voor jou? Ieder mens is anders en de behoefte daarmee ook. Ons therapeuten team kijkt daarom graag met je mee en geeft je graag een free* supplement adviceso that you can make the right choices from the many supplements available.
Denk je dat jij zo gezond en gevarieerd eet, dat je geen tekort aan bepaalde voedingsstoffen kunt hebben? Think again, want hieronder noem ik de 7 meest voorkomende oorzaken van tekorten die suppletie voor veel mensen noodzakelijk maken:
Stress tends to deplete your mineral and vitamin balance.
Shortages due to eating processed foods.
Shortages due to soil degradation.
Shortages due to lack of sunshine.
Deficiencies due to poor digestion.
Deficiencies due to low-grade inflammation.
Shortages due to toxins 
As you can see, there are many reasons why you might be deficient in certain nutrients. In fact, most people have several of these reasons.
Dit maakt supplementen voor iedereen waardevol en voor sommige mensen zelfs onmisbaar. Aangezien wij enorm veel vragen krijgen en wij totaal begrijpen dat ieder mens anders is, naast de basis supplementen soms het een juist wel of niet nodig is, geven we graag een advies op maat om jou verder te helpen om de juiste balans te vinden in je voedingsstoffen. Dit gebeurt middels een inschrijving via de aankoop van het advies in de webshop, de kosten zijn €15,95 maar deze krijg je bij de bestelling van je supplementen direct terug als korting. Zo is het advies gratis voor jou.
Op het moment dat jij een supplementen advies koopt ziet het proces er als volgt uit:
Na het bestellen van het supplementen advies ontvang jij een mail met daarin een online vragenlijst over je voedingspatroon, slaap en levensstijl.
Vul deze vragenlijst volledig en eerlijk in voor een zo goed mogelijk advies.
Na het invullen van de vragenlijst ontvangen onze therapeuten jouw aanvraag en gaan er mee aan de slag.
Binnen 3 werkdagen ontvang jij jouw gepersonaliseerde advies digitaal van een van onze therapeuten.
Je weet precies welke supplementen voor jou de beste ondersteuning zijn op dit moment (komende 12 weken) op basis van de door jouw aangegeven wensen of klachten.
In het advies is jouw unieke kortingscode toegevoegd waarmee je jouw bestelling kan plaatsen en je jouw korting ter waarde van €15,95 inwisselt! 

*Niet in combinatie met andere acties en/of aanbiedingen.
* Let op: wil je twee keer een supplementen advies aanvragen? Maak dan twee aparte bestellingen aan. Je zult dan op beide e-mails een intake formulier ontvangen. 
Fine!
Verhelderend en duidelijk advies ontvangen.
Super fine!
Heel fijn dat erop deze manier met je meegekeken wordt wat het beste helpt bij je klachten!
Top advies van goede therapeuten
Al drie keer een advies aangevraagd, merk elke keer na een nieuw advies echt verschil en vermindering in klachten. Echt een aanrader om dit elk seizoen te doen!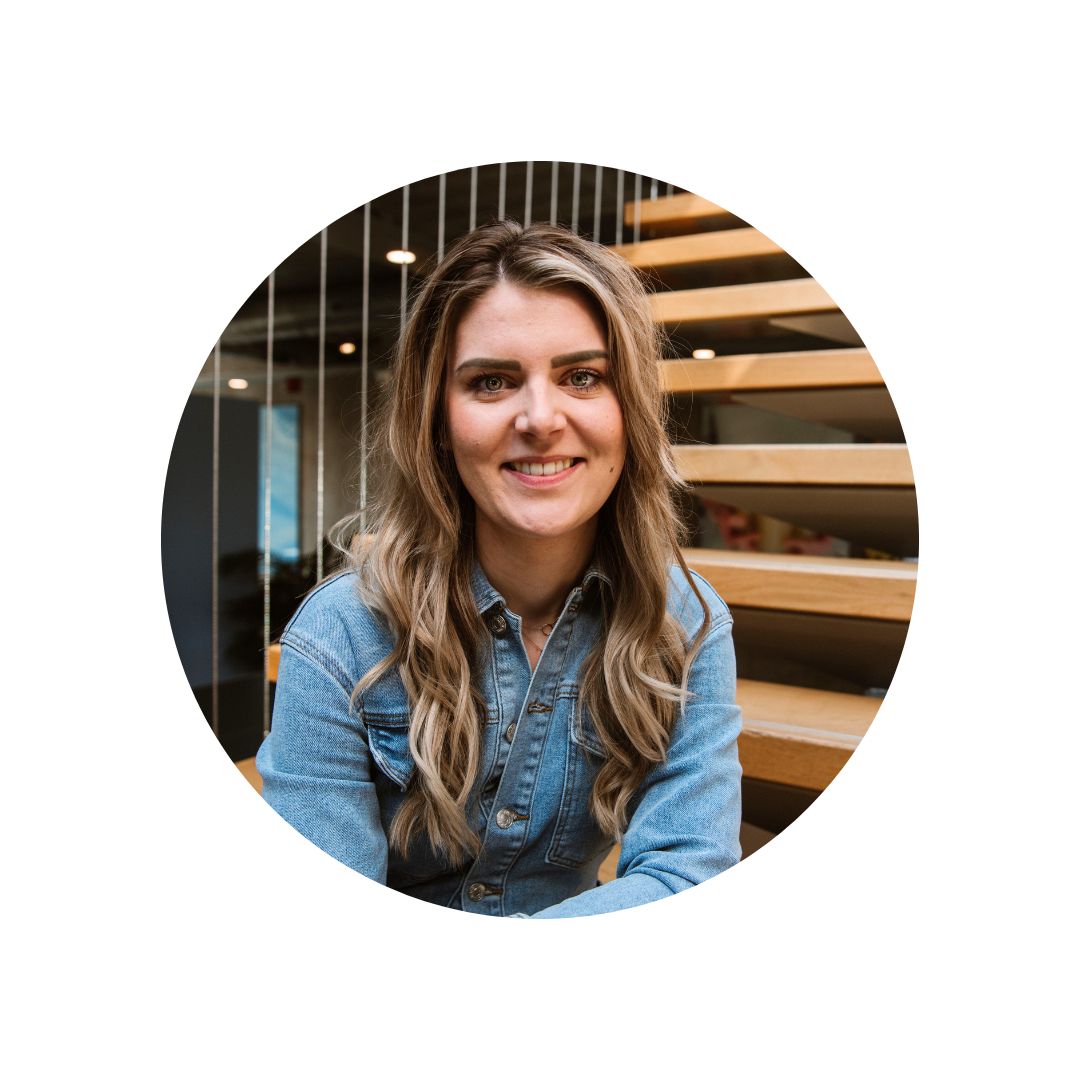 Supplements advice needed?
Joyce is Orthomoleculaire Therapeut en in opleiding tot Orthomoleculaire Epigenetisch Therapeut. Haar passie voor het vak is een aantal jaren geleden ontstaan nadat ze zelf gezondheidsklachten kreeg. In die periode kwam ze erachter dat alles in het lichaam met elkaar in verbinding staat, en dat lifestyle hier veel invloed op heeft. Ze helpt mensen met veel liefde om de verbinding met zichzelf terug te vinden. Bij Joyce kun je terecht voor:
- Supplements advice both by phone and email
- Advice and purchase of the supplements at our office
Frequently Asked Questions

Where do you deliver?

We leveren in Nederland, België, Duitsland en Frankrijk. Wil jij iets bestellen en laten leveren in een ander land? Neem dan contact met ons op voor de mogelijkheden!  

Wanneer wordt mijn order verstuurd?

Voor orders die voor de middag worden geplaatst proberen wij deze dezelfde dag nog te verwerken en te versturen. Levering zal dus doorgaans 1-2 werkdagen later plaatsvinden. Plaats je een order in het weekend? Dan verwerken we deze de volgende werkdag.

Wij verzenden met PostNL en bij verzending ontvang je van ons een track & trace code, zodat je je pakket kunt volgen.

If you are not at home, the parcel will be offered again. It will then be delivered to a pick-up location.

What are the shipping costs?

Binnen Nederland hanteren we 2 verschillende verzendkosten €4,95 voor een pakketje €2,95 voor producten die door de brievenbus passen, zoals boeken. GRATIS verzending bij bestellingen van meer dan €40,-

In België zijn de verzendkosten €4,95 voor een boek en €6,95 voor een pakketje.

In Europa zijn de verzendkosten €12,95. 

Buiten Europa zijn de verzendkosten €24,95.

Are you ordering a book and something else from the store? Then it will be sent together as a parcel.

Can I return my order?

Return conditions
You have the right to revoke the contract within a period of 14 days without giving reasons. The revocation period expires 14 days after the day you take physical possession of the good.   

Return notification
Report your return via info@charlottelabee.com to revoke the agreement.
Authenticity Policy

Reviews

Charlotte Labee thinks it's important that you know where our reviews come from. Anyone who visits our shop can leave a review. Customers who have purchased a product receive a verified buyer badge. This ensures the authenticity of the reviews. 

Both positive and negative reviews are posted on our website. Therefore, checking the reviews is done as soon as possible. In doing so, only reviews with policy violations such as spam or inappropriate content are not posted. In addition, no paid reviews are posted on the website. 

Products

All of Charlotte Labee's products are developed in the Netherlands.

Charlotte Labee is a member of NPN (Nature and Health Products Netherlands). NPN strives to provide consumers with access to nutritional supplements that are safe, effective, responsible, and accompanied by clear information. All this to promote optimal health.