---
Pickup is available at Brain Balance office, usually ready within 1 hour
Gratis verzending binnen NL bij orders van meer dan €40,-
Gratis pillendoosje bij besteding vanaf €150,- aan supplementen (zelf het pillendoosje toevoegen aan het winkelmandje, niet in combinatie met andere kortingen)
Description:
Contents: 30 vegetarian (HPMC) capsules

Supports relaxation*
Balanced blend of carefully chosen ingredients
Vegetarian capsules in BPA-free glass packaging
Standardised at 3.5% Lepticrosalides®.
BioPerine® (black pepper extract) for better absorption
(*Claim pending European authorisation)
Why saffron?
Saffron is a precious spice that is extracted from the saffron crocus (Crocus sativus). Approximately 150,000 flowers are needed to produce 1 kilo of saffron. The components in the flower are the carotenoids safranal, crocin and picrocrocin. These are responsible for respectively the characteristic smell, colour and taste of saffron.
This supplement contains safranal, crocin and picrocrocin in the form of Lepticrosalides®. This patented substance is part of the saffron extract Affron®. This extract is standardised at 3.5% Lepticrosalides® and supports relaxation and contributes to a positive state of mind*.
(*Claim pending European authorisation)
* Claims pending European authorisation:
Saffron supports relaxation
Saffron contributes to emotional balance
Saffron helps maintain a positive state of mind
(*Claim pending European authorisation)
What other ingredients does this supplement contain?
In addition to saffron, this supplement also contains black pepper extract. The black pepper extract in this supplement is the patented form BioPerine®. It contains at least 95% of the active ingredient piperine, the main alkaloid in black pepper.
What else should I know about this supplement?
This supplement contains the natural rice-derived bulking agent Nu-FLOW®. In addition, all ingredients are contained in K-CAPS® from HPMC. These 100% vegetarian capsules are a sensible alternative to capsules of animal origin for vegetarians and vegans.
This product is packaged in glass instead of plastic. The dark-coloured glass protects the ingredients from environmental factors such as light, moisture and heat. It is a sustainable alternative to plastic and contains no chemicals such as Bisphenol A (BPA).
Ingredients
Bioperine/Piper Nigrum PE 95% Piperine, Affron (r), ratio 3:1, stamp, Lepticrosalides, Natural Nu-flow, K-Caps HPMC Size 3 Natural 
Composition per capsule

Affron (28.00 mg) - *
Lepticrosalides (0.98 mg) - *

Contains no gluten, crustaceans, eggs, fish, peanuts, soya, milk, nuts, celery, mustard, sesame seed, sulphur dioxide, sulphite, lupin or molluscs. 
Dosage

Take 1 to 3 capsules a day with a meal, unless otherwise recommended. Keep out of reach of children.
KAG-No. 4230-0421-7919
Would you like a personal consultation?
Je kunt hier een persoonlijk supplementenadvies aanvragen.
Wanneer kan ik de supplementen innemen?
Bekijk het moment van inname per supplement hier.
Kan ik de supplementen innemen bij zwangerschap en/of het geven van borstvoeding?
Bekijk hier of je de supplementen kan innemen tijdens zwangerschap en/of het geven van borstvoeding.
Heb je nog vragen over dit supplement?
Neem dan contact met ons op via info@charlottelabee.com.
Saffron
Fine, natural tranquilizer!
Saffron
Gives peace in busy times.
Works well!
Soothing product very nice!
Super
Really nice support, especially during busy periods
Saffron
Used during ashwaganda cessation month. Happy with it!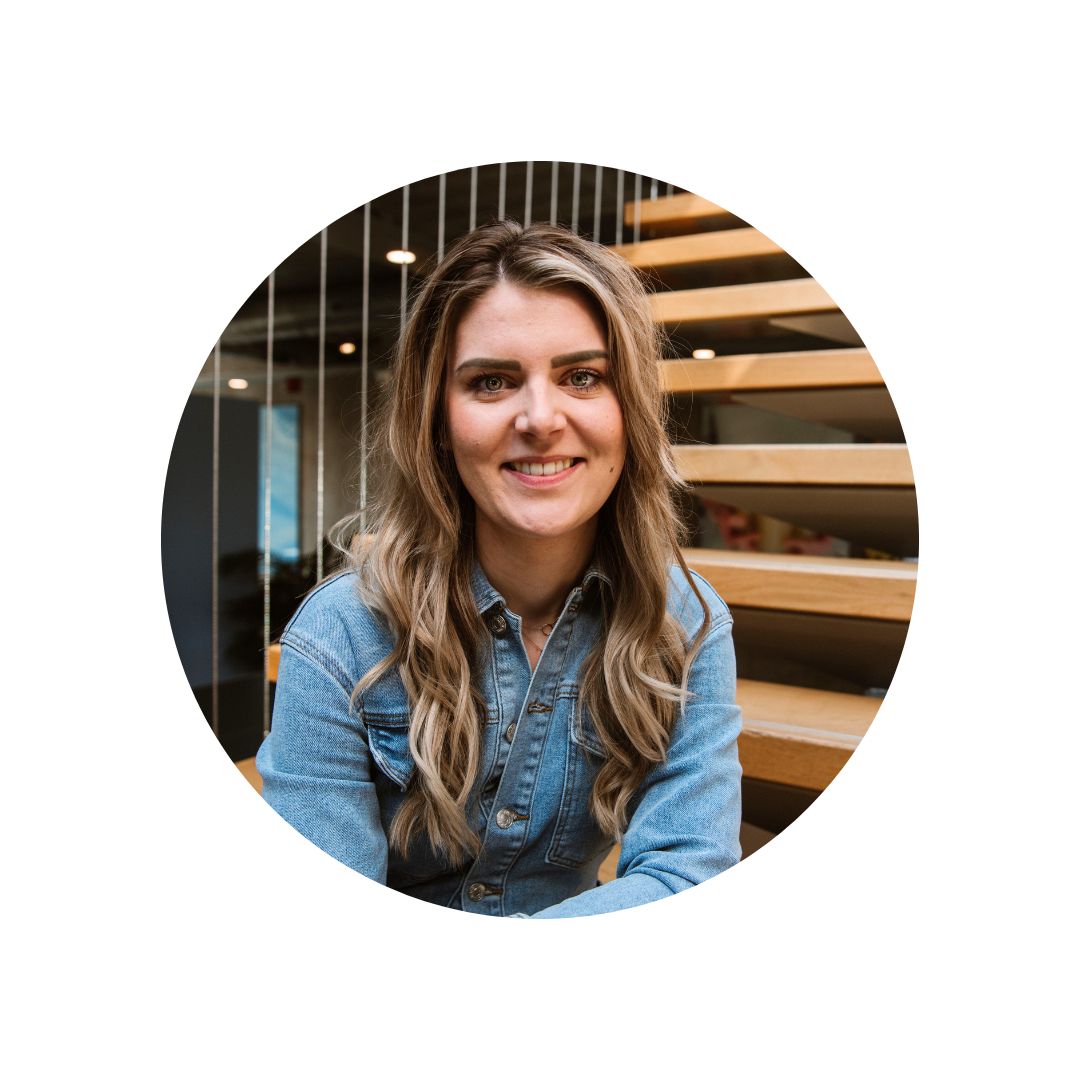 Supplements advice needed?
Joyce is Orthomoleculaire Therapeut en in opleiding tot Orthomoleculaire Epigenetisch Therapeut. Haar passie voor het vak is een aantal jaren geleden ontstaan nadat ze zelf gezondheidsklachten kreeg. In die periode kwam ze erachter dat alles in het lichaam met elkaar in verbinding staat, en dat lifestyle hier veel invloed op heeft. Ze helpt mensen met veel liefde om de verbinding met zichzelf terug te vinden. Bij Joyce kun je terecht voor:
- Supplements advice both by phone and email
- Advice and purchase of the supplements at our office
Frequently Asked Questions

Where do you deliver?

We leveren in Nederland, België, Duitsland en Frankrijk. Wil jij iets bestellen en laten leveren in een ander land? Neem dan contact met ons op voor de mogelijkheden!  

When will my order be shipped?

Voor orders die voor de middag worden geplaatst proberen wij deze dezelfde dag nog te verwerken en te versturen. Levering zal dus doorgaans 1-2 werkdagen later plaatsvinden. Plaats je een order in het weekend? Dan verwerken we deze de volgende werkdag.

Wij verzenden met PostNL en bij verzending ontvang je van ons een track & trace code, zodat je je pakket kunt volgen.

If you are not at home, the parcel will be offered again. It will then be delivered to a pick-up location.

What are the shipping costs?

Binnen Nederland hanteren we 2 verschillende verzendkosten €4,95 voor een pakketje €2,95 voor producten die door de brievenbus passen, zoals boeken. GRATIS verzending bij bestellingen van meer dan €40,-

In België zijn de verzendkosten €4,95 voor een boek en €6,95 voor een pakketje.

In Europa zijn de verzendkosten €12,95. 

Buiten Europa zijn de verzendkosten €24,95.

Are you ordering a book and something else from the store? Then it will be sent together as a parcel.

Can I return my order?

Return conditions
You have the right to revoke the contract within a period of 14 days without giving reasons. The revocation period expires 14 days after the day you take physical possession of the good.   

Return notification
Report your return via info@charlottelabee.com to revoke the agreement.
Authenticity Policy

Reviews

Charlotte Labee thinks it's important that you know where our reviews come from. Anyone who visits our shop can leave a review. Customers who have purchased a product receive a verified buyer badge. This ensures the authenticity of the reviews. 

Both positive and negative reviews are posted on our website. Therefore, checking the reviews is done as soon as possible. In doing so, only reviews with policy violations such as spam or inappropriate content are not posted. In addition, no paid reviews are posted on the website. 

Products

All of Charlotte Labee's products are developed in the Netherlands.

Charlotte Labee is a member of NPN (Nature and Health Products Netherlands). NPN strives to provide consumers with access to nutritional supplements that are safe, effective, responsible, and accompanied by clear information. All this to promote optimal health.