---
Pickup is available at Brain Balance office, usually ready within 1 hour
Gratis verzending binnen NL bij orders van meer dan €40,-
Free pill box when spending from €150 on supplements (add the pill box to the shopping cart yourself)
Description:
Contents: 60 vegetarian (HPMC) capsules
What is Vit K2/D3?
Balanced blend of carefully chosen ingredients
Vegetarian capsules in BPA-free glass packaging
Best absorbable forms of vitamin K and D
Vitamin K2 per capsule 120% of the RDA
Vitamin D3 per capsule 500% of RDA
Why vitamin K2?
Vitamin K is a fat-soluble vitamin that is involved in several important bodily processes. For example, it contributes to the maintenance of strong bones and proper blood clotting.
There are several forms of vitamin K, of which K1 and K2 are the most important. Vitamin K1 is mainly found in green leafy vegetables such as spinach, broccoli and Brussels sprouts. Vitamin K2 is mainly present in animal foods such as meat, cheese, eggs and (fermented) dairy products.
Vitamin K2 is more easily absorbed by the body than K1 and comes in several varieties. This supplement contains MK-7, a natural form of vitamin K2.
Why vitamin D3?
Vitamin D is a fat-soluble vitamin that is good for the skeleton, helps the cell division process, contributes to normal calcium levels in the blood, is important for normal muscle function and supports the immune system and teeth.
Vitamin D comes in two forms: D2 and D3. Vitamin D2 is found in plant sources such as fungi and mushrooms, while D3 is obtained from animal sources such as oily fish (salmon, herring and mackerel, among others), meat and eggs.
Vitamin D3 is more easily absorbed by the body than D2. In addition, D3 is the form that we produce in the skin from sunlight. In the winter months, however, the sun is too low in the Netherlands for us to make enough, so we are dependent on food and our stored reserves.
Why combine vitamin D3 and K2?
Vitamin D3 and K2 both play a role in calcium metabolism. Vitamin D contributes to the proper absorption of calcium from food.
Vitamin K is involved in the absorption of calcium into the bones and thus ensures that this mineral ends up in the right place in the body.
Ingredients

Vitamin D3-100, Vitamin D, VitaMK7, powder 2000 ppm, Vitamin K2, Natural Nu-flow, K-Caps HPMC Size 3 Natural 
Composition per capsule
Vitamin D (25.00 ug) - 500.0% RI
Vitamin K2 (90.00 ug) - 120.0% RI
Contains no gluten, crustaceans, eggs, fish, peanuts, soya, milk, nuts, celery, mustard, sesame seed, sulphur dioxide, sulphite, lupin or molluscs. 
Dosage
1-2 capsules daily, unless otherwise recommended. Take with a meal containing healthy fats.
KAG-No. 4230-0421-7919
Want a personal
consultation?

Then click here to request a personalized supplement consultation.

Do you have any questions about this supplement? Please contact us at: info@charlottelabee.com

Learn more about what supplements you may take while pregnant and/or breastfeeding.
Vitamine D/K
Kleine, makkelijk in te nemen capsule
Small capsule, easy to take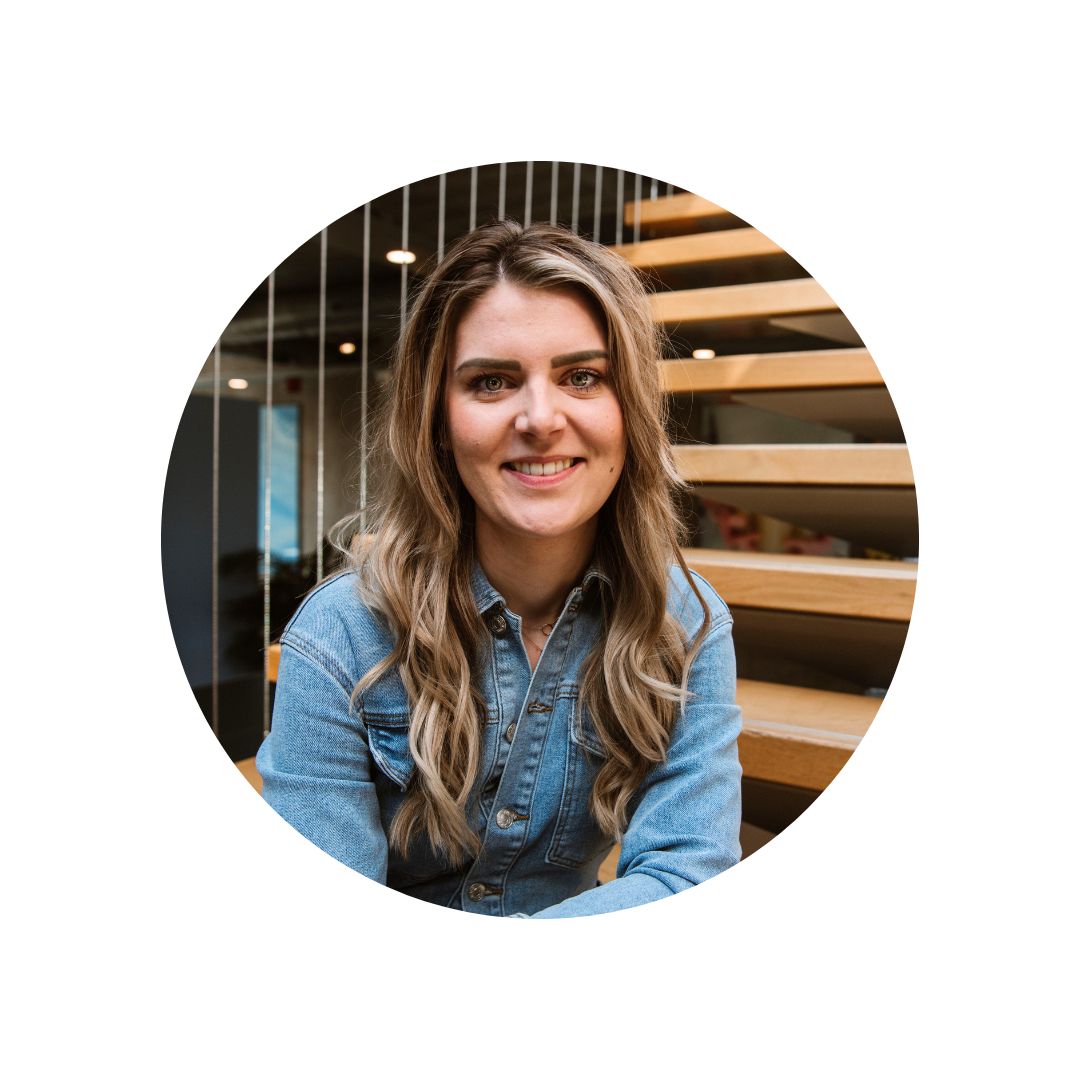 Supplements advice needed?
Joyce is Orthomoleculaire Therapeut en in opleiding tot Orthomoleculaire Epigenetisch Therapeut. Haar passie voor het vak is een aantal jaren geleden ontstaan nadat ze zelf gezondheidsklachten kreeg. In die periode kwam ze erachter dat alles in het lichaam met elkaar in verbinding staat, en dat lifestyle hier veel invloed op heeft. Ze helpt mensen met veel liefde om de verbinding met zichzelf terug te vinden. Bij Joyce kun je terecht voor:
- Supplements advice both by phone and email
- Advice and purchase of the supplements at our office
Frequently Asked Questions

Where do you deliver?

We deliver to the Netherlands, Belgium, Germany and France. Would you like to order something and have it delivered in another country? Please contact us for the possibilities!  

When will my order be shipped?

For orders placed before noon, we try to process and dispatch them on the same day. Delivery will therefore usually be 1-2 working days later. Do you place an order during the weekend? Then we will process it the next working day.

We ship with DHL and upon dispatch you will receive a track and trace code, so you can follow your package.

If you are not at home, the parcel will be offered again. It will then be delivered to a pick-up location.

What are the shipping costs?

Within the Netherlands we have 2 different shipping costs:

€4,95 for a parcel €2,95 for things that fit through the letterbox, such as books. FREE shipping for orders over €75.

Are you ordering a book and something else from the store? Then it will be sent together as a parcel.

Outside the Netherlands, you pay the shipping costs relevant to that can.

Can I return my order?

Return conditions
You have the right to revoke the contract within a period of 14 days without giving reasons. The revocation period expires 14 days after the day you take physical possession of the good.   

Return notification
Report your return via info@charlottelabee.com to revoke the agreement.
Authenticity Policy

Reviews

Charlotte Labee thinks it's important that you know where our reviews come from. Anyone who visits our shop can leave a review. Customers who have purchased a product receive a verified buyer badge. This ensures the authenticity of the reviews. 

Both positive and negative reviews are posted on our website. Therefore, checking the reviews is done as soon as possible. In doing so, only reviews with policy violations such as spam or inappropriate content are not posted. In addition, no paid reviews are posted on the website. 

Products

All of Charlotte Labee's products are developed in the Netherlands.

Charlotte Labee is a member of NPN (Nature and Health Products Netherlands). NPN strives to provide consumers with access to nutritional supplements that are safe, effective, responsible, and accompanied by clear information. All this to promote optimal health.