Description:
Bekijk hier het inkijkexemplaar.
In a comprehensive yet accessible way, Charlotte tells you about the latest insights from orthomolecular medicine and neuroscience. 
The book is logically structured so that all the important themes surrounding nutrition and the brain are extensively covered. In choosing the subjects to write about, I have taken into account the questions that I am often asked. 
The result is more than 300 pages packed:
Nutrition advice and recipes
What is the best food to eat for your brain? Why? And how? I answer all these questions and more in detail in the book. You will learn about all kinds of essential Brain Foods and the vitamins, minerals and other nutrients they contain.
But that's not all: in the book you will find many fantastic recipes (with beautiful photos!), in which the best brain ingredients reinforce each other's positive effects. In addition, there are entire chapters devoted to interesting sub-topics such as the use of smoothies and herbs.


Practical tips & meal times
It is important that you can easily integrate Brain Food into your life. That is why the book pays a lot of attention to the way you can deal with eating moments such as breakfast, lunch, dinner and snacks.
Do you find it difficult to get your child(ren) to eat healthy? The book explains how you can easily change this with the right knowledge of the brain and it also contains examples of how Charlotte does this herself. It also gives you a peek into Charlotte's fridge, so that you can get to work right away.


Up-to-date brain knowledge & Golden Growth Model
This book focuses on how the brain works. For example, it discusses the most important neurotransmitters, which have a major influence on your own actions and level of happiness. With the right nutrition, you can turn them on or off and so control yourself. Fascinating! You will also read about the way in which you can reprogram your brain. Once you know how to do this, it is surprisingly feasible. The Golden Growth Model (from Charlotte's previous book Brain Balance) is offered to you as a useful stepping stone to structurally change your eating habits and your life.


Background information
Can't get enough of everything to do with nutrition, health and the brain? Then this book is at your beck and call! There are separate chapters on topics such as intermittent fasting, antioxidants, nutrition and stress and the relationship between your brain and gut.

Who is the Brain Food book for?
The Brain Food book is for anyone who wants to get more out of food and life. You'll discover how to combine the power of natural foods with that of your own brain to develop new habits and radically change your life and health. The practical nutrition tips and delicious recipes in the book make it easy and fun to integrate Brain Food into your life and feel more comfortable than ever. 
Main title
Brain Food
Subtitle
Nutrition for a healthy brain
Author
Charlotte Labee
Language
Dutch
Appearance
Hardcover
Practical book
What a clearly written book. Great tips and examples in it. Some ingredients I'll just have to look into... highly recommended!
Fine book
It is an instructive book. In addition, it contains fine recipes.
Top book, gives lots of inspiration for new recipes
Good book
Very nice and informative book. Delicious recipes and lots of applicable tips!
If you really want to work on your health
This book gives practical guidance on how to provide your brain with the right nutrition. Beautiful!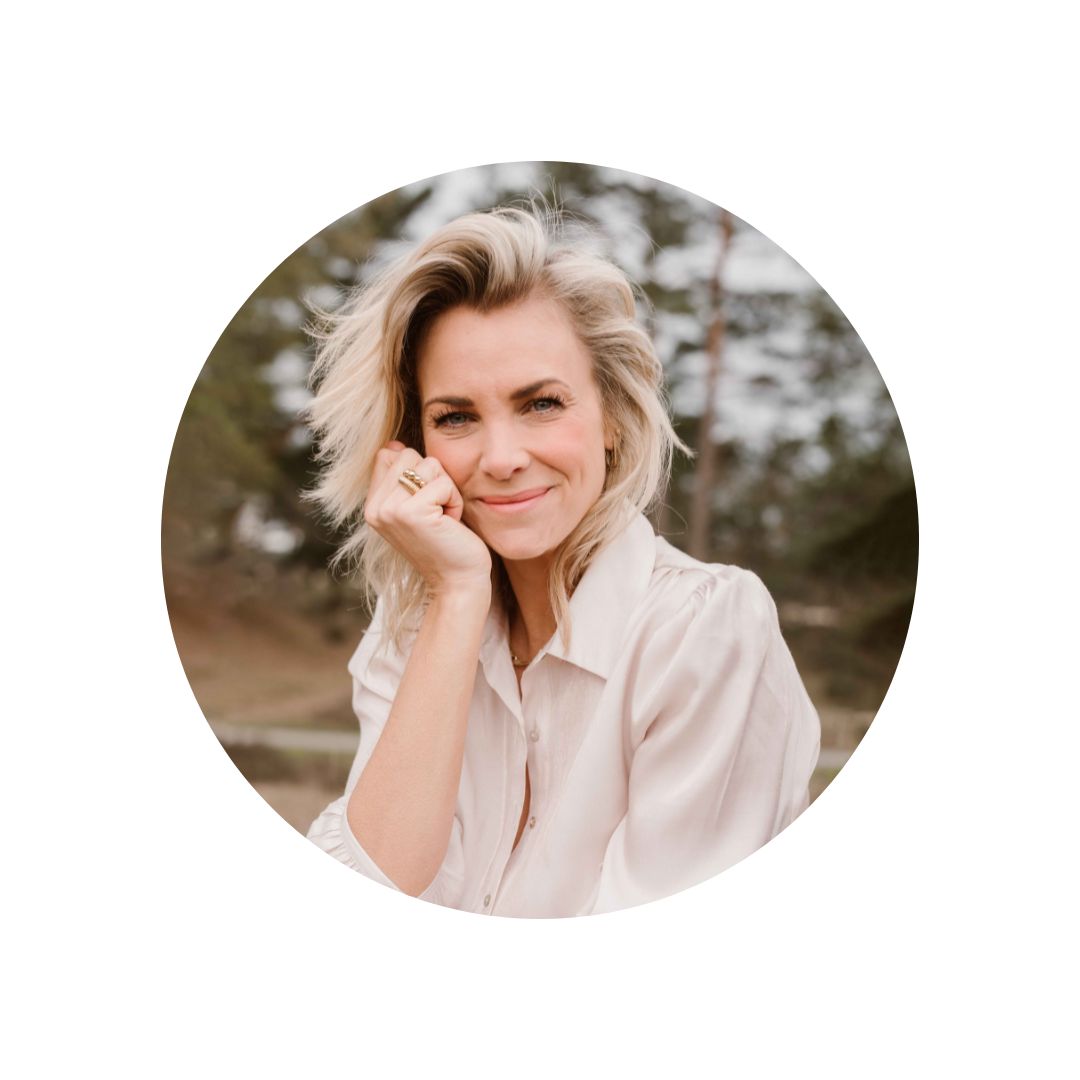 Who is Charlotte Labee?
Charlotte Labee is Brain Balance expert, founder of Brain Balance Institute and Charlotte Labee Supplements, speaker, trainer and author and helps people get in balance. In balance with themselves and their daily existence, allowing them to experience more happiness, health and joy in their lives. She has now completed various trainings including: 'Neural Cause Effects', Mody Mind Reset', EMDR, Hypnosis Therapy, Orthomolecular Therapy to epigenetics and many more. She is also the author and creator of the Brain Balance methodology.
Frequently Asked Questions

Where do you deliver?

We leveren in Nederland, België, Duitsland en Frankrijk. Wil jij iets bestellen en laten leveren in een ander land? Neem dan contact met ons op voor de mogelijkheden!  

When will my order be shipped?

Voor orders die voor de middag worden geplaatst proberen wij deze dezelfde dag nog te verwerken en te versturen. Levering zal dus doorgaans 1-2 werkdagen later plaatsvinden. Plaats je een order in het weekend? Dan verwerken we deze de volgende werkdag.

Wij verzenden met PostNL en bij verzending ontvang je van ons een track & trace code, zodat je je pakket kunt volgen.

If you are not at home, the parcel will be offered again. It will then be delivered to a pick-up location.

What are the shipping costs?

Binnen Nederland hanteren we 2 verschillende verzendkosten €4,95 voor een pakketje €2,95 voor producten die door de brievenbus passen, zoals boeken. GRATIS verzending bij bestellingen van meer dan €40,-

In België zijn de verzendkosten €4,95 voor een boek en €6,95 voor een pakketje.

In Europa zijn de verzendkosten €12,95. 

Buiten Europa zijn de verzendkosten €24,95.

Are you ordering a book and something else from the store? Then it will be sent together as a parcel.

Can I return my order?

Return conditions
You have the right to revoke the contract within a period of 14 days without giving reasons. The revocation period expires 14 days after the day you take physical possession of the good.   

Return notification
Report your return via info@charlottelabee.com to revoke the agreement.
Authenticity Policy

Reviews

Charlotte Labee thinks it's important that you know where our reviews come from. Anyone who visits our shop can leave a review. Customers who have purchased a product receive a verified buyer badge. This ensures the authenticity of the reviews. 

Both positive and negative reviews are posted on our website. Therefore, checking the reviews is done as soon as possible. In doing so, only reviews with policy violations such as spam or inappropriate content are not posted. In addition, no paid reviews are posted on the website. 

Products

All of Charlotte Labee's products are developed in the Netherlands.