---
Pickup is available at Brain Balance office, usually ready within 1 hour
Gratis verzending binnen NL bij orders van meer dan €40,-
Gratis pillendoosje bij besteding vanaf €150,- aan supplementen (zelf het pillendoosje toevoegen aan het winkelmandje, niet in combinatie met andere kortingen)
Description:
Inhoud: 60 kauwtabletten
Balanced blend of carefully chosen ingredients
In een BPA-vrije glazen verpakking
Kauwtabletten voor makkelijke inname
Geschikte basisformule voor de leeftijd 4 tot 12 jaar.
Waarom Multi Kids?
Ondersteun de groei en ontwikkeling van jouw kind met de juiste vitaminen en mineralen!
Kinderen zijn volop in de groei en hebben daarom behoefte aan specifieke voedingsstoffen die deze groei bevorderen, het immuunsysteem sterk houden en bijdragen aan de ontwikkeling van het brein. Vooral omdat veel ouders moeite hebben met hun kind groente en fruit te laten eten, is een multivitamine een mooie aanvulling. In de Multi kids vind je een uitgebalanceerde mix van onder andere diverse B-vitamines, kalium, vitamine D3 en magnesium, zodat jouw kind niets mist.
De Multi Kids bestaat uit kauwtabletten met bloedsinaasappelsmaak voor makkelijke inname.
Welke vitaminen en mineralen bevat Multi Kids?
Multi kids bevat een zorgvuldig gekozen mix van vitaminen, mineralen en sporenelementen. Aanwezig zijn vetoplosbare vitaminen zoals vitamine A, D, E en K, waardoor het voor een goede opname is aan te raden om dit supplement bij de maaltijd in te nemen. Ook bevat dit product vitamine C, dat de energiestofwisseling bevordert en de afweer van het lichaam ondersteunt.
Deze multivitamine voor kinderen is daarnaast rijk aan verschillende B-vitaminen, die bekend staan als natuurlijke energieleveranciers. Een van deze B-vitaminen is vitamine B6 in de biologisch beschikbare vorm pyrodoxine. Andere nutriënten in de formule zijn mineralen en sporenelementen zoals magnesium, jodium, kalium, chroom, selenium, zink, ijzer, calcium en fosfor.
Wat moet ik nog meer weten over Multi Kids?
This supplement meets strict quality criteria not only in terms of content, but also in terms of packaging. For example, glass packaging was chosen instead of plastic and is guaranteed to be free of chemicals such as Bisphenol A (BPA).
Ingredients
Kalium jodaat, vitamine B12, riboflavine, PABA, Thiamine HCL, koper gluconaat, Pyrodixine, natriumboraat, foliumzuur, mangaan citraat, inositol, selenium methionine, vitamine D3, stevia extract, chroompicolinaat, biotine, calcium panthotenaat, choline bitartraat, nicotinamide, hesperidine, zink citraat, ferro fumaraat, caroteen, betateen, bloedsinaasappel smaak, tocoferolsuccinaat, magnesium ascorbaat, magnesium carbonaat, calcium citraat, mannitol, silicium dioxide, magnesium stearaat, xylitol
Contains no gluten, crustaceans, eggs, fish, peanuts, soya, milk, nuts, celery, mustard, sesame seed, sulphur dioxide, sulphite, lupin or molluscs.
Dosage
Gebruik 1 tablet per dag bij de maaltijd.
Would you like a personal consultation?
Je kunt hier een persoonlijk supplementenadvies aanvragen.
Wanneer kan ik de supplementen innemen?
Bekijk het moment van inname per supplement hier.
Heb je nog vragen over dit supplement?
Neem dan contact met ons op via info@charlottelabee.com.
Visachtige (na)smaak
Mijn dochters lusten gelukkig alles. Dus dacht deze multivitamine moet geen probleem zijn. Helaas zijn ze beide vrijwel direct aan het kokhalzen. Na meerdere keren proberen blijven ze huilen en kokhalzend sabbelen of doorbijten. Helaas dus moeten stoppen.
Hopelijk komt er een keer een vernieuwde zoete smaak, waardoor we het weer kunnen proberen.
Ideaal
Fijne multi voor kids! Mijn mannetjes zijn vrij kritisch op smaak en structuur, maar nemen zonder morren hun dagelijkse dosis. Fijne aanvulling!
Fine multivitamin
Mijn kinderen vonden het drankje van Vitakruid maar niks, dus toen de tabletten kwamen, gelijk het drankje vervangen. Ze zijn niet razend enthousiast over de geur, smaak en vooral grootte van de tablet (want daardoor moeten ze kauwen en komt de smaak vrij), maar deze wint het van het drankje.
Blij mee
Onze dochter is een slechte eter, voornamelijk warm eten eet ze te weinig. In het verleden ook andere Multivitamine geprobeerd, maar deze verstopte ze op allerlei plekken in huis.
Deze pakt ze zelf 1 x daags, daar zijn we heel blij mee. Het is natuurlijk geen snoep, maar het is goed te doen !
Top!
Mijn dochter neemt nu elke dag met plezier haar vitaminen in. Ze vindt het heerlijk!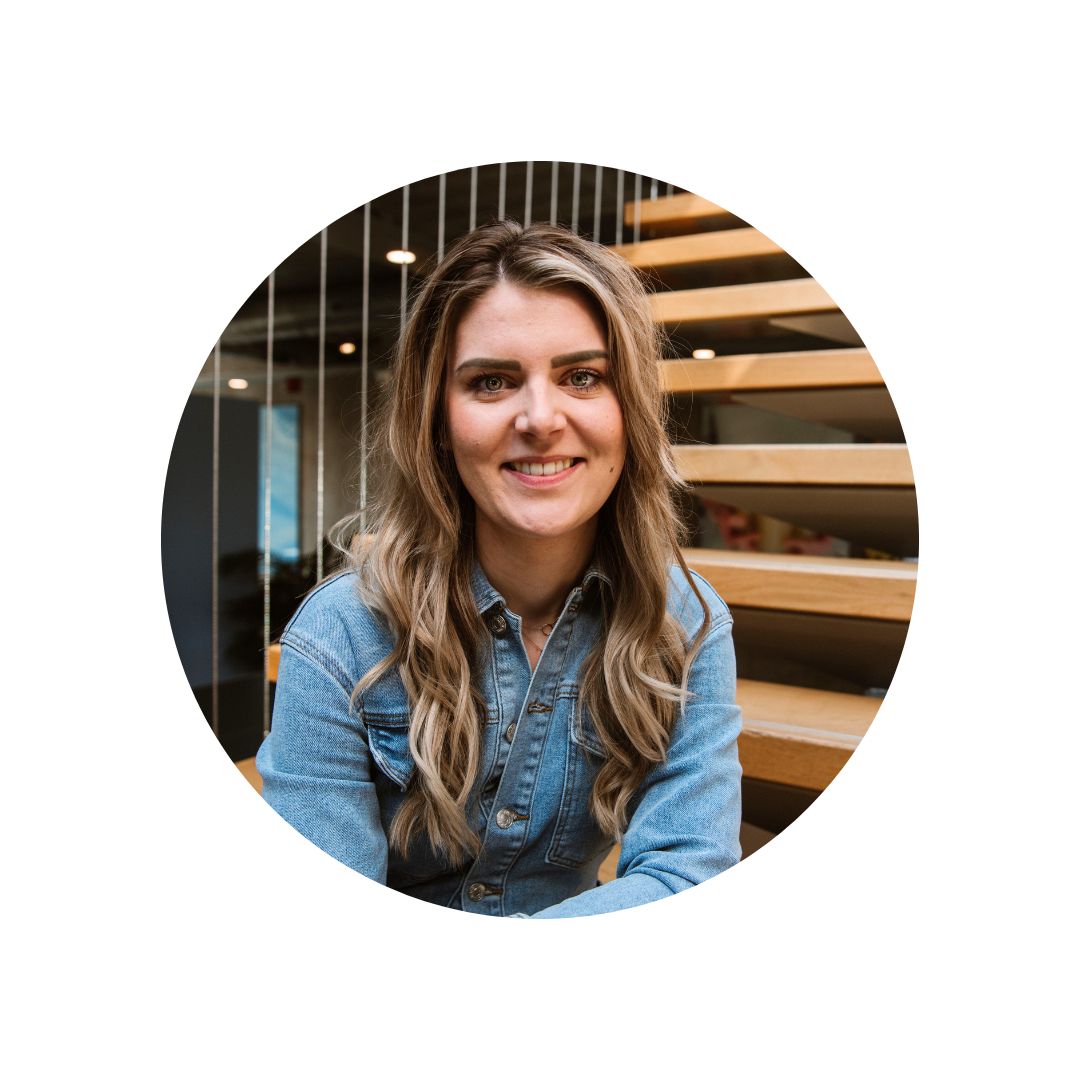 Supplements advice needed?
Joyce is Orthomoleculaire Therapeut en in opleiding tot Orthomoleculaire Epigenetisch Therapeut. Haar passie voor het vak is een aantal jaren geleden ontstaan nadat ze zelf gezondheidsklachten kreeg. In die periode kwam ze erachter dat alles in het lichaam met elkaar in verbinding staat, en dat lifestyle hier veel invloed op heeft. Ze helpt mensen met veel liefde om de verbinding met zichzelf terug te vinden. Bij Joyce kun je terecht voor:
- Supplements advice both by phone and email
- Advice and purchase of the supplements at our office
Frequently Asked Questions

Where do you deliver?

We leveren in Nederland, België, Duitsland en Frankrijk. Wil jij iets bestellen en laten leveren in een ander land? Neem dan contact met ons op voor de mogelijkheden!  

When will my order be shipped?

Voor orders die voor de middag worden geplaatst proberen wij deze dezelfde dag nog te verwerken en te versturen. Levering zal dus doorgaans 1-2 werkdagen later plaatsvinden. Plaats je een order in het weekend? Dan verwerken we deze de volgende werkdag.

Wij verzenden met PostNL en bij verzending ontvang je van ons een track & trace code, zodat je je pakket kunt volgen.

If you are not at home, the parcel will be offered again. It will then be delivered to a pick-up location.

What are the shipping costs?

Binnen Nederland hanteren we 2 verschillende verzendkosten €4,95 voor een pakketje €2,95 voor producten die door de brievenbus passen, zoals boeken. GRATIS verzending bij bestellingen van meer dan €40,-

In België zijn de verzendkosten €4,95 voor een boek en €6,95 voor een pakketje.

In Europa zijn de verzendkosten €12,95. 

Buiten Europa zijn de verzendkosten €24,95.

Are you ordering a book and something else from the store? Then it will be sent together as a parcel.

Can I return my order?

Return conditions
You have the right to revoke the contract within a period of 14 days without giving reasons. The revocation period expires 14 days after the day you take physical possession of the good.   

Return notification
Report your return via info@charlottelabee.com to revoke the agreement.
Authenticity Policy

Reviews

Charlotte Labee thinks it's important that you know where our reviews come from. Anyone who visits our shop can leave a review. Customers who have purchased a product receive a verified buyer badge. This ensures the authenticity of the reviews. 

Both positive and negative reviews are posted on our website. Therefore, checking the reviews is done as soon as possible. In doing so, only reviews with policy violations such as spam or inappropriate content are not posted. In addition, no paid reviews are posted on the website. 

Products

All of Charlotte Labee's products are developed in the Netherlands.

Charlotte Labee is a member of NPN (Nature and Health Products Netherlands). NPN strives to provide consumers with access to nutritional supplements that are safe, effective, responsible, and accompanied by clear information. All this to promote optimal health.