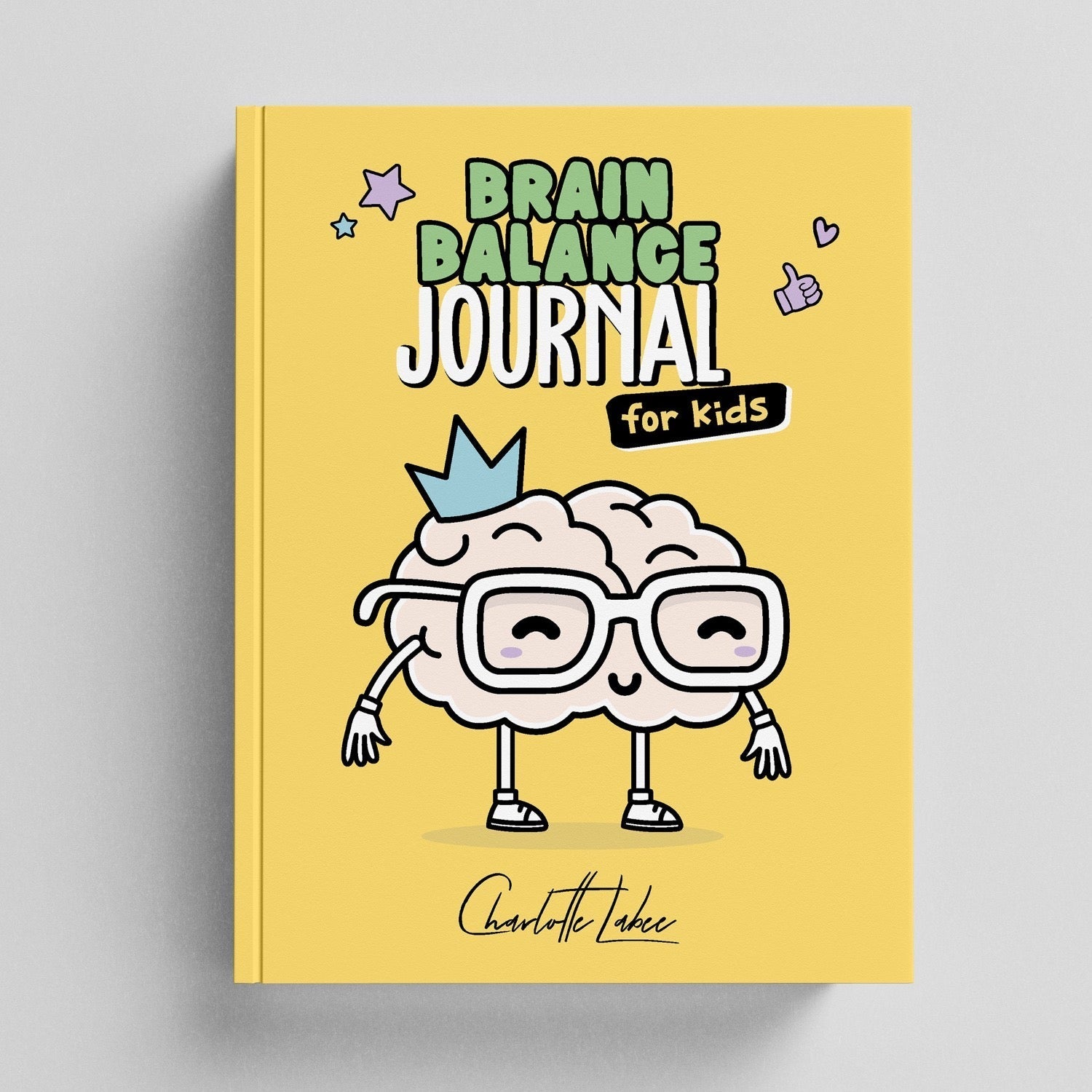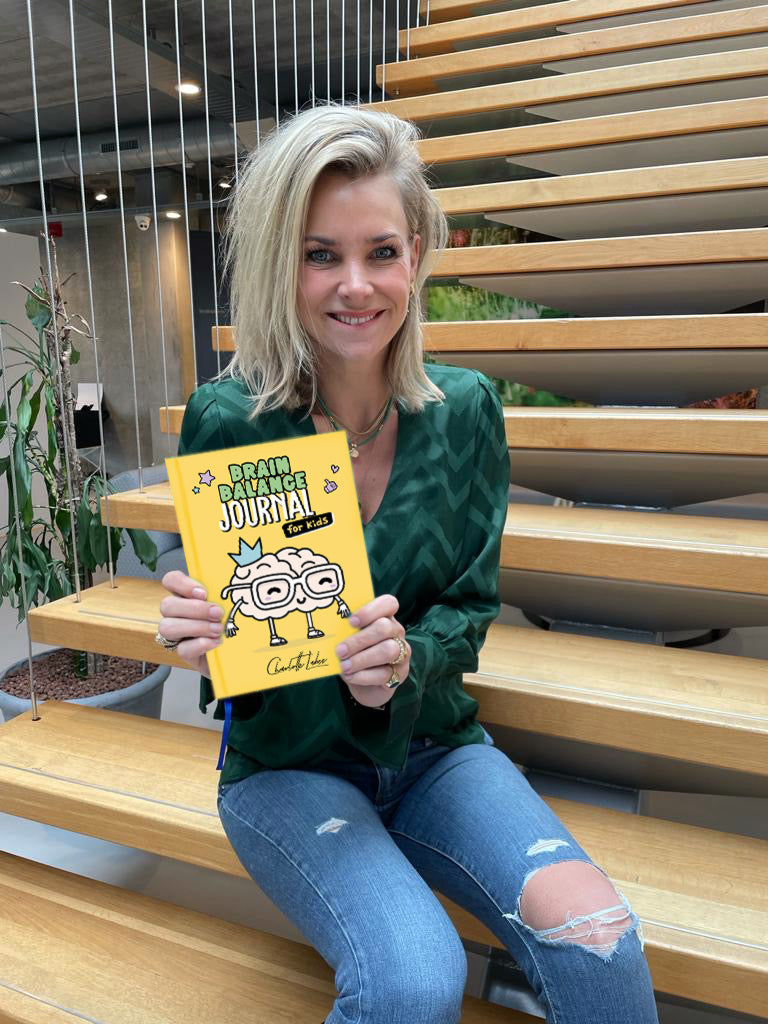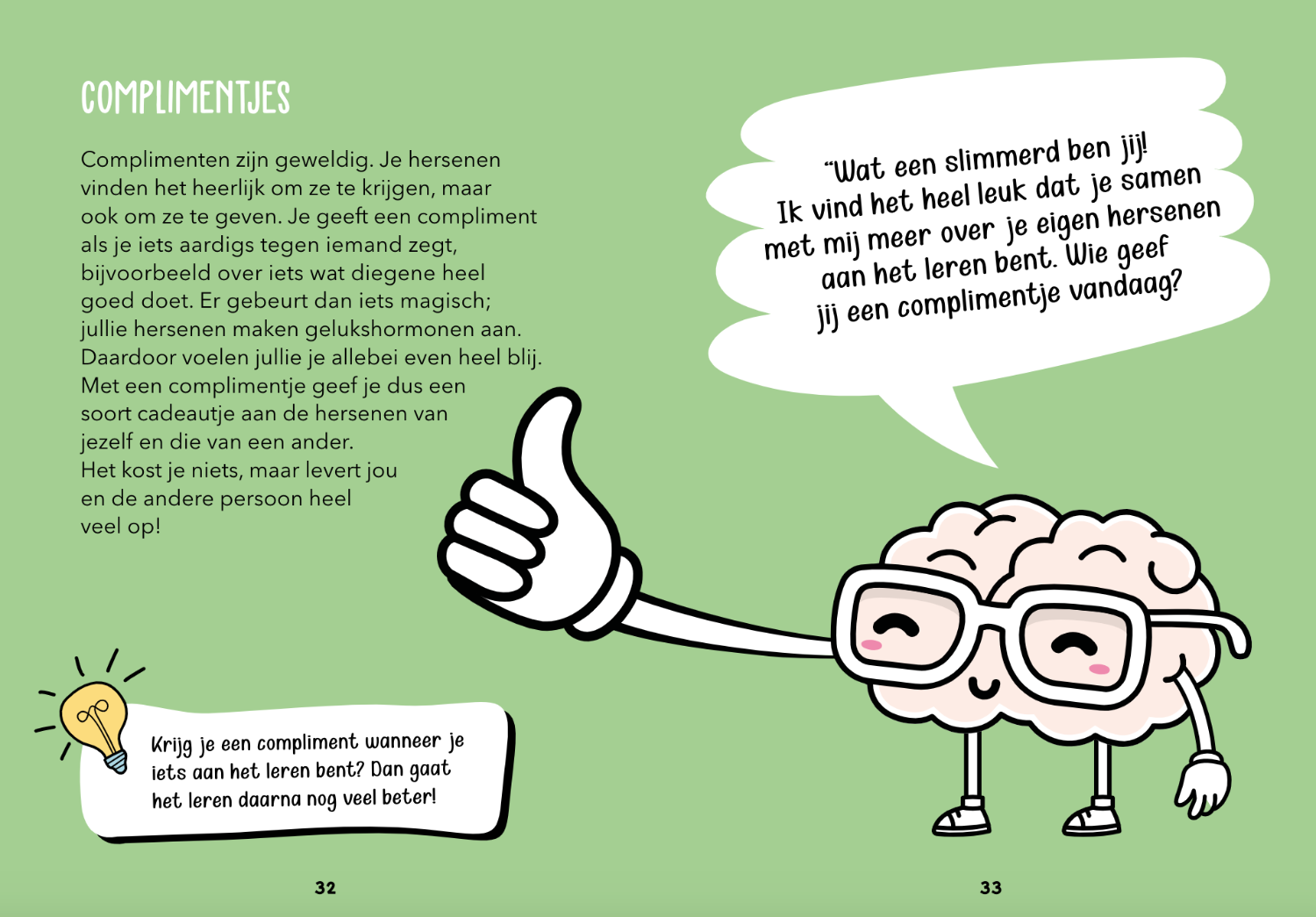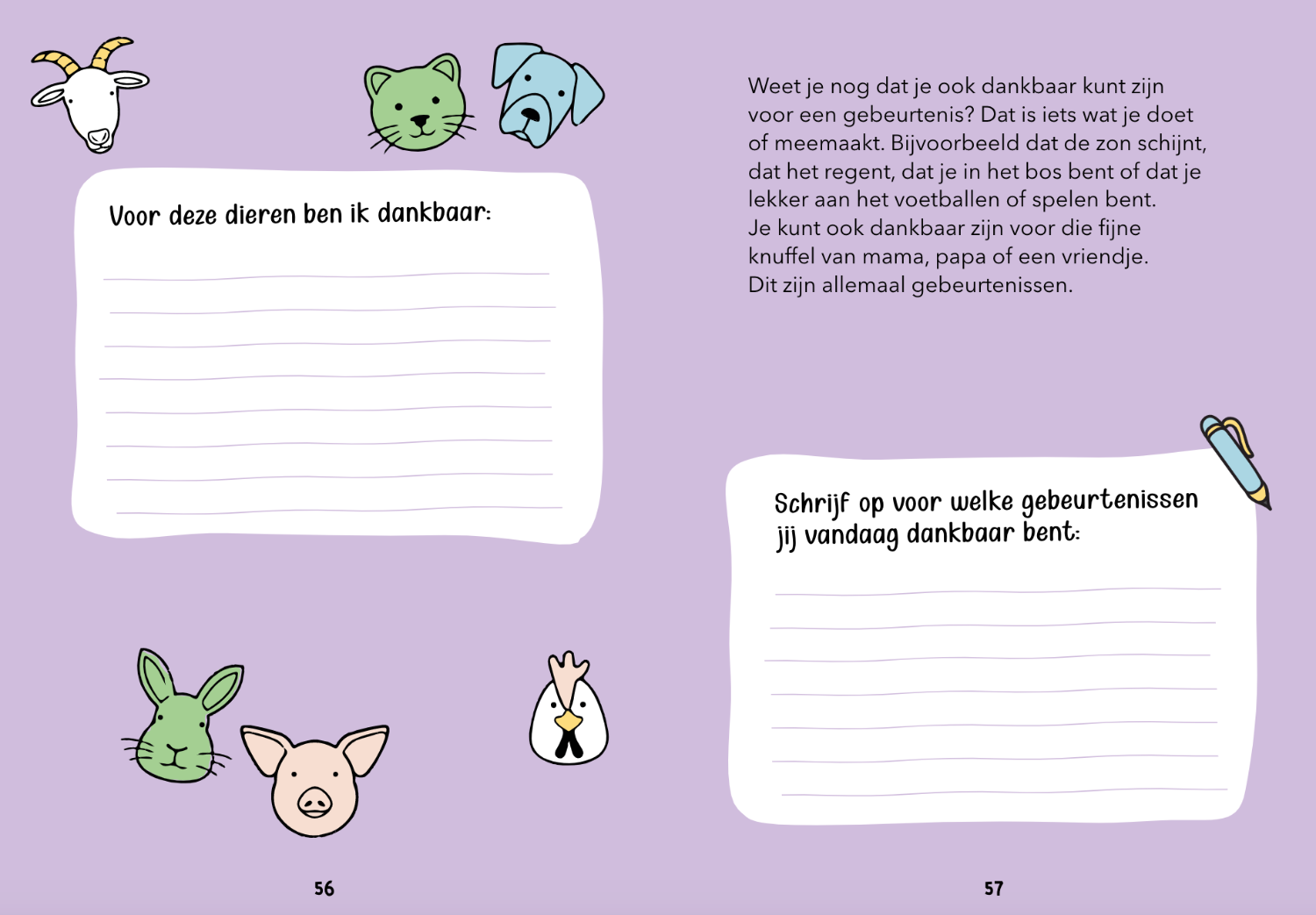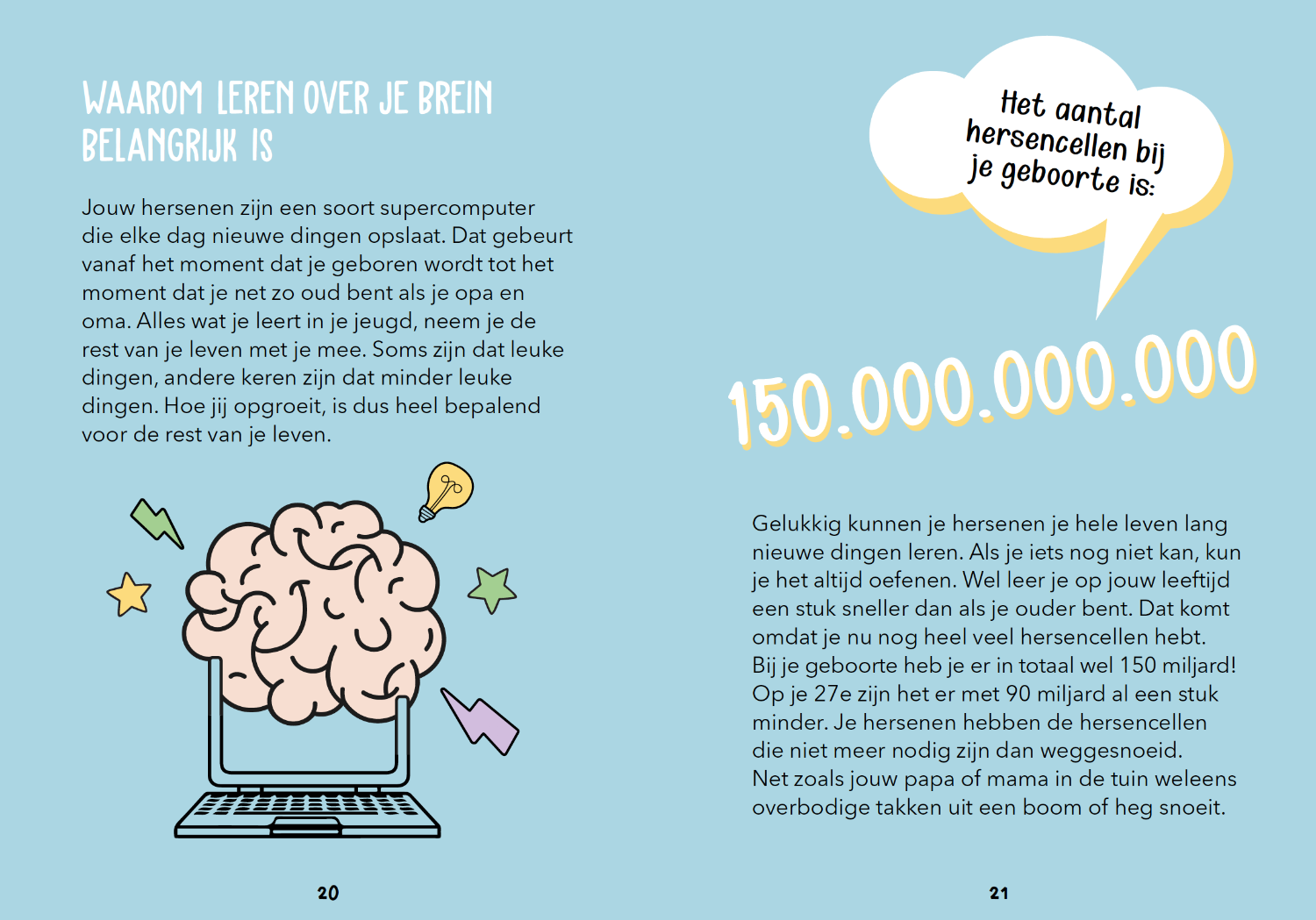 Brain Balance Kids Journal
---
Pickup is available at Brain Balance office, usually ready within 1 hour
Gratis verzending binnen NL bij orders van meer dan €40,-
Brain Balance Kids Journal
Description:
Help your kids achieve their goals in just 15 minutes a day!
A Journal for children ages 4 to 12! For all parents who want to teach children positive habits at an early age that will be a good foundation for later in life.
Journaling is a very effective method to work concretely on their goals. A journal is a kind of agenda, but one that thinks along with them.

In the Kids Journal you will work with gratitude, that making mistakes is good and you will learn how to deal with thoughts.
Journaling changes your brain (and life)
Writing in your journal increases your concentration and lowers your stress level: by writing it down, you make things concrete. Your thinking and learning abilities improve as a result, and your mood and creativity improve as well.

Something you repeatedly write down and give attention to changes your neural networks. Your brain changes, and therefore your life. All the important brain topics covered in the adult journal are also found in the kids journal: brain knowledge, stress, sleep, Brain Food, exercise and relaxation.
Who is this Brain Balance for?

Kids Journal intended for?
This unique Brain Balance Kids Journal teaches your child the following:
What his/her brain can do

How gratitude works

Why giving and receiving compliments is so nice

That his/her brain can become happy or very tired from food
Why it is good to make mistakes
What exercise does for the brain
Why sleep is so important
That his/her brain grows when doing something exciting
How to get peace of mind
Main title

Brain Balance Journal
Subtitle
For Kids
Author
Charlotte Labee
Language
Dutch
Appearance
Hardcover
Nice!
So much fun to fill in together with my children.
This way they also become aware of how important it is to take good care of yourself :)
Kids all excited!
My kids (6 and 8) got the book on December 5 and want to write and read it every night. They find it super fun to learn about the brain in a playful way!
Nice!
Very fun way to introduce children to brain balance at a young age!
Recommended!
I gave it to my 4-year old daughter and I try to read it regularly and write things down with her. When she eats or drinks, she often asks, "Is this good for my head? Haha. Learned young, done old! Highly recommended!
Youngest daughter happy
Youngest daughter is happy with it!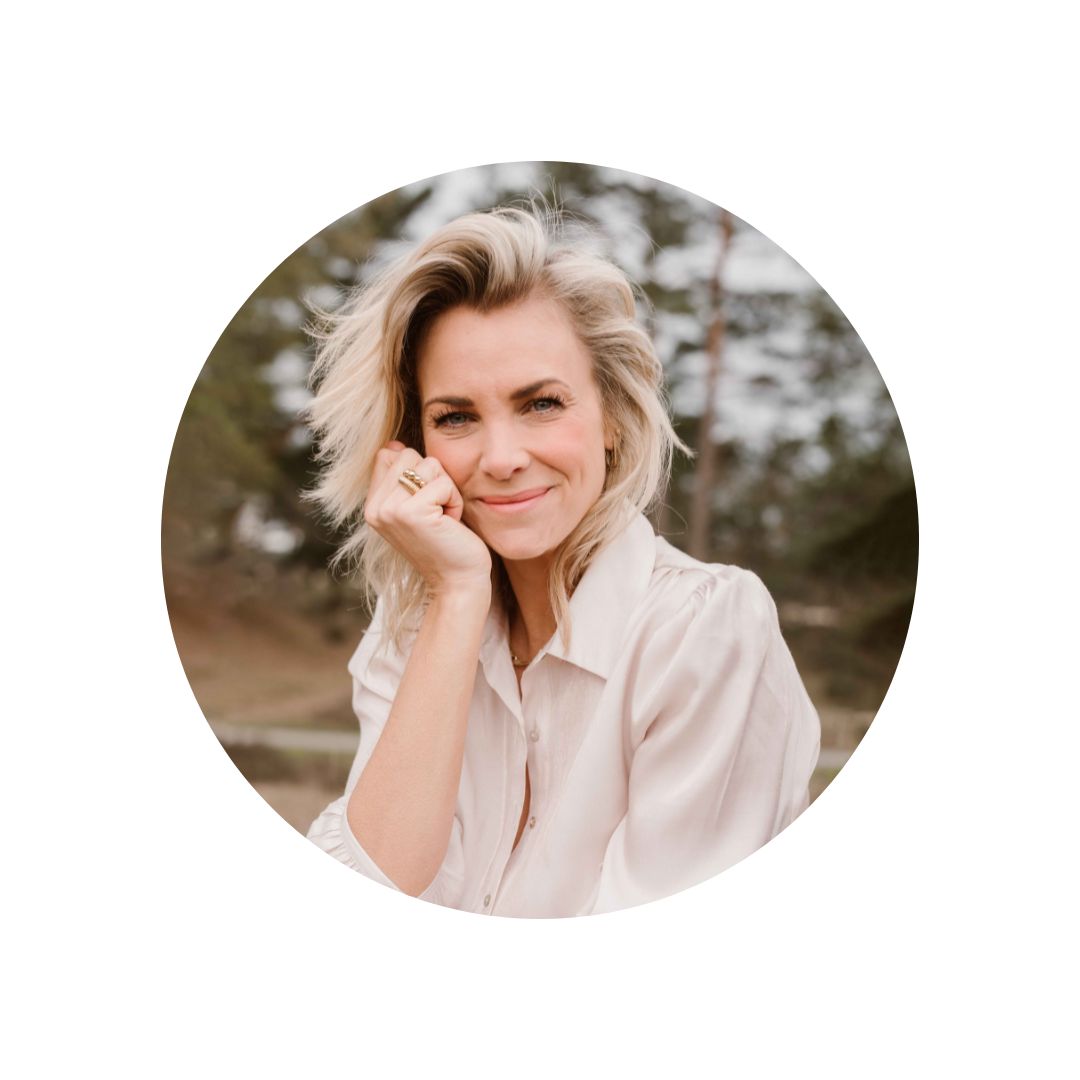 Who is Charlotte Labee?
Charlotte Labee is Brain Balance expert, founder of Brain Balance Institute and Charlotte Labee Supplements, speaker, trainer and author and helps people get in balance. In balance with themselves and their daily existence, allowing them to experience more happiness, health and joy in their lives. She has now completed various trainings including: 'Neural Cause Effects', Mody Mind Reset', EMDR, Hypnosis Therapy, Orthomolecular Therapy to epigenetics and many more. She is also the author and creator of the Brain Balance methodology.
Frequently Asked Questions

Where do you deliver?

We leveren in Nederland, België, Duitsland en Frankrijk. Wil jij iets bestellen en laten leveren in een ander land? Neem dan contact met ons op voor de mogelijkheden!  

When will my order be shipped?

Voor orders die voor de middag worden geplaatst proberen wij deze dezelfde dag nog te verwerken en te versturen. Levering zal dus doorgaans 1-2 werkdagen later plaatsvinden. Plaats je een order in het weekend? Dan verwerken we deze de volgende werkdag.

Wij verzenden met PostNL en bij verzending ontvang je van ons een track & trace code, zodat je je pakket kunt volgen.

If you are not at home, the parcel will be offered again. It will then be delivered to a pick-up location.

What are the shipping costs?

Binnen Nederland hanteren we 2 verschillende verzendkosten €4,95 voor een pakketje €2,95 voor producten die door de brievenbus passen, zoals boeken. GRATIS verzending bij bestellingen van meer dan €40,-

In België zijn de verzendkosten €4,95 voor een boek en €6,95 voor een pakketje.

In Europa zijn de verzendkosten €12,95. 

Buiten Europa zijn de verzendkosten €24,95.

Are you ordering a book and something else from the store? Then it will be sent together as a parcel.

Can I return my order?

Return conditions
You have the right to revoke the contract within a period of 14 days without giving reasons. The revocation period expires 14 days after the day you take physical possession of the good.   

Return notification
Report your return via info@charlottelabee.com to revoke the agreement.
Authenticity Policy

Reviews

Charlotte Labee thinks it's important that you know where our reviews come from. Anyone who visits our shop can leave a review. Customers who have purchased a product receive a verified buyer badge. This ensures the authenticity of the reviews. 

Both positive and negative reviews are posted on our website. Therefore, checking the reviews is done as soon as possible. In doing so, only reviews with policy violations such as spam or inappropriate content are not posted. In addition, no paid reviews are posted on the website. 

Products

All of Charlotte Labee's products are developed in the Netherlands.